Hong Kong media tycoon Jimmy Lai arrested on charges of illegal assembly
Lai, who was arrested with two other activists and later released on bail, has been a major financial patron of Hong Kongs pro-democracy movement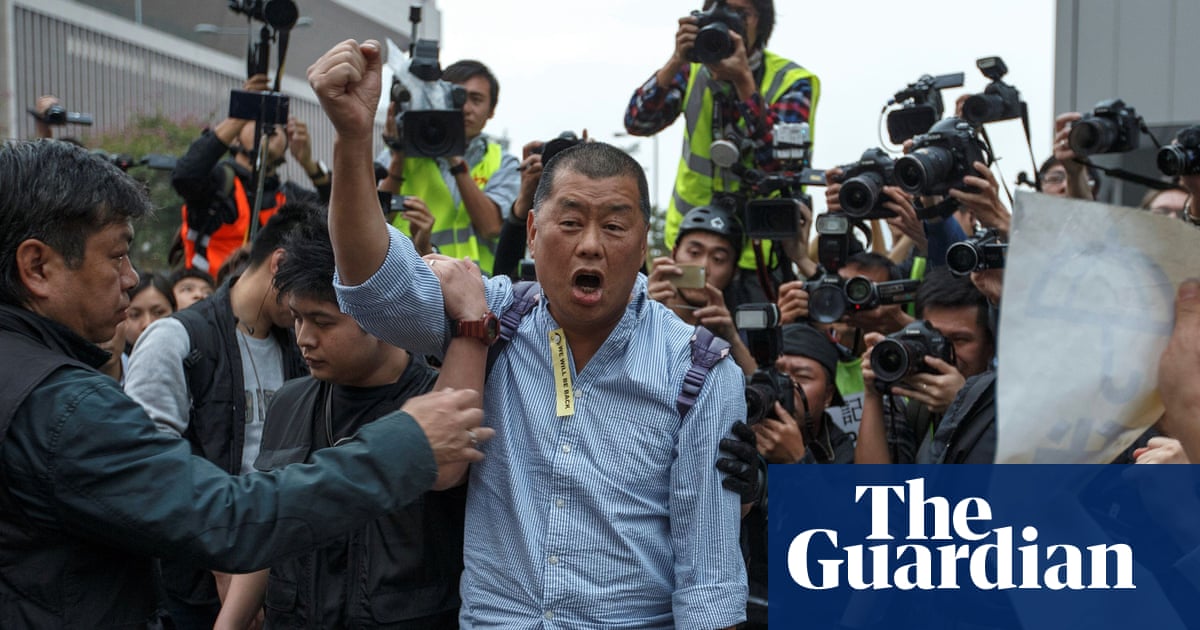 Hong Kong police arrested three veteran pro-democracy figures for taking part in an unauthorised anti-government march last year amid the citys most serious political crisis for decades.
Jimmy Lai, the 71-year-old founder of Next Media, which publishes the popular, anti-government Apple Daily newspaper, was picked up by police on Friday morning for taking part in a march banned by police on 31 August.
Lai, a self-made millionaire who is an outspoken critic of Beijing and a major financial patron of Hong Kongs pro-democracy movement, was picked up by police at his house.
Lee Cheuk-yan, 63, the vice-chairman of the Labour Party, was also taken away by police from his home early Friday morning for taking part in the march. The party condemned the arrest as a suppression of Hong Kong peoples rights to peaceful protest.
Both men were released on bail on Friday afternoon. Lai declined to speak to reporters waiting outside the police station while Lee accused the government of political persecution.
Lee said the police demanded he hand over his mobile phone and worried they would use information on it against him. Police also wanted the clothes he wore and a bag he carried on 31 August.
The government wants to take revenge and settle account (with us) theyre using intimidation to deal with Hong Kongers, said Lee.
Yeung Sum, 72, a former chairman of the Democracy Party, was also taken away by police on Friday morning.
The men were arrested on suspicion of taking part in an illegal assembly, reports said. Observers say their arrests indicate that the Hong Kong government is determined to step up revenge on influential pro-democracy figures who they see as having a leading role in the months-long anti-government movement, which posed the most severe political crisis for the Beijing and Hong Kong authorities in decades.
Hundreds of thousands of protesters defied a police ban on a march on 31 August organised by Civil Human Rights Front, a group which has organised mass protests that attracted up to two million people during the political crisis prompted by a controversial extradition law which started in June last year.
During the march, the crowds occupied major thoroughfares and protesters also besieged the governments headquarters amid clashes with riot police. Protests and clashes later spread across the harbour to Kowloon and a group of riot police officers stormed a train at the underground Prince Edward Station, attacking demonstrators and commuters inside with batons and pepper-spray.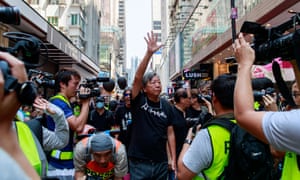 Read more: https://www.theguardian.com/world/2020/feb/28/hong-kong-media-tycoon-jimmy-lai-arrested-on-charges-of-illegal-assembly