Pamela Anderson Weds Hollywood Producer Jon Peters In Private Malibu Ceremony – Surprise! – Perez Hilton
So happy for Pamela Anderson and her new husband!
The 52-year-old Hollywood icon wed longtime film and TV producer Jon Peters on Monday in a low-key, private ceremony in Malibu, according to The Hollywood Reporter. And while it's Pam's fifth marriage — and the fifth for Peters, as well — it sure sounds like these two have quite the history together already!
Speaking to THR on Tuesday about the wedding — and more so, his longtime desire to marry Pam — the 74-year-old Peters wasn't shy in recounting the history here. In fact, to hear him tell the story, it sounds like these two were destined to be together one day, no matter how long they had to wait:
"Pamela has never seen her full potential as an artist. She has yet to shine in a real way. There is much more to her than meets the eye, or I wouldn't love her so much. There are beautiful girls everywhere. I could have my pick, but — for 35 years — I've only wanted Pamela. She makes me wild — in a good way. She inspires me. I protect her and treat her the way she deserves to be treated."
Awww! That's actually really, really sweet!
Pam has no shortage of marriage history in her past, of course, including two unions to Rick Salomon (2007 and 2014), her short-lived time with Kid Rock (2006 – 2007), and her infamous first marriage to rocker Tommy Lee, from 1995 – 1998. She has two adult sons, 23-year-old Brandon and 22-year-old Dylan, both of whom she had with Lee way back when.
More recently, she'd been dating and living with French soccer star Adil Rami, though that relationship stalled out amid major, disturbing controversies. Now, though, it appears she's ready to move on and settle into married life once more with Peters, who is a Hollywood mainstay behind the scenes, producing projects like Barbra Streisand's 1976 version of A Star Is Born. And yes, like we mentioned, he's been hitched four other times, too; he has three adult children from those previous marriages.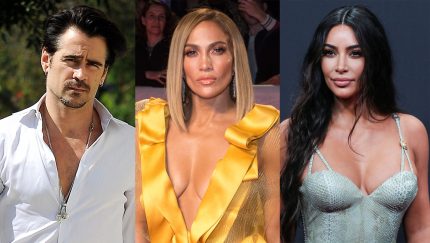 Read more: https://perezhilton.com/pamela-anderson-wedding-producer-jon-peters/