'I wont be able to have healthy food': millions of Americans to lose lifeline as Trump cuts food stamps
The Trump administration is rolling out new rules that will reduce Snap benefits, and make millions of Americans ineligible to receive them
When James Fauntleroy lost his sales job in the summer he quickly found his social security disability benefits did not provide enough to live on. So he turned to a vital lifeline relied upon by many Americans on hard times food stamps, also known as the Supplemental Nutrition Assistance Program (Snap).
Fauntleroy, 35, initially received an approval letter, which noted he would receive $197 a month starting immediately. That was enough to help him put food on his table.
But then the bad news came.
In the beginning of September, I received another letter from the Florida department of children and families stating that my approved amount would change from $197 to $16, said Fauntleroy, who lives in Orlando, Florida.
Fauntleroy is one of about 40 million low-income Americans who receive at least some Snap benefits every year, a program for which the Trump administration is currently rolling out new rules that will reduce these benefits even further, and make millions of Americans ineligible to receive them. Some people, especially those with disabilities, were already finding it hard to get by on current benefits or falling through the cracks of the system. Now they fear the strict new requirements will make their situations even worse.
For Fauntleroy who suffers from a kidney disorder the food stamp cuts are a disaster. I currently have a gofundme set up to help with living expenses until I can get another part-time job. In the meantime, food is expensive and I also have to choose certain foods as a kidney dialysis patient. So its very difficult and weighs on me mentally and emotionally, he said.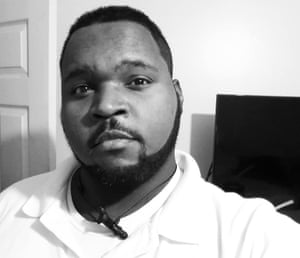 Read more: https://www.theguardian.com/society/2019/dec/12/trump-food-stamps-cuts-vital-lifeline-millions-americans