Boris Johnson bet the farm on an election and appears to have won big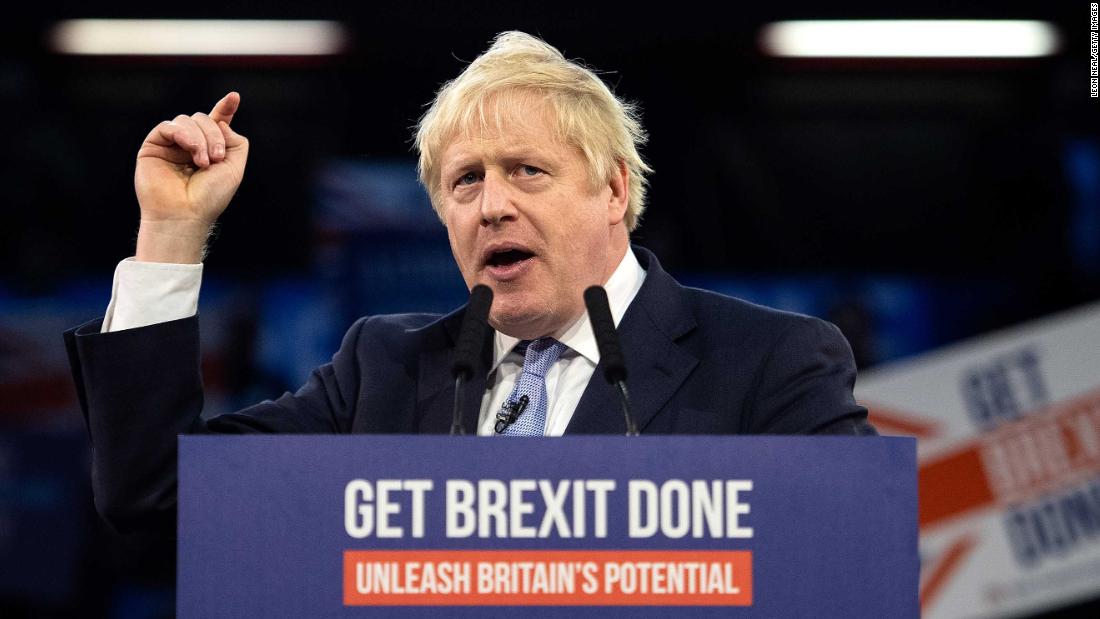 London (CNN)Boris Johnson staked his career on Brexit. If this exit poll turns out to be anywhere near correct, he's proved his critics wrong many times over.
Johnson has defied the odds ever since becoming Prime Minister. He was told he couldn't get a new Brexit deal. He did. He was told Parliament would block his attempts to hold a general election. It didn't. And he was told that betting the house on "Getting Brexit Done" would divide the nation further. It hasn't.
During the campaign he has been accused of lying, hiding from the media and treating both politicians and the public with contempt. He was criticized for running an unambitious, one-note campaign with a near-empty manifesto.
Yet it seems to have worked. One of the Conservative Party's biggest concerns was winning a slim majority, meaning he would have to navigate mind-bending internal party politics when he came to deal with the future relationship with the European Union.
But if this exit poll is correct, Johnson will be the most powerful Prime Minister since Tony Blair.
Johnson has talked a lot about getting Brexit done and uniting a divided nation with his one-nation, liberal Conservative agenda. It seems that the first part of that plan is in the bag. And, against the odds, there's very little standing in his way to do the rest.
Read more: https://www.cnn.com/2019/12/12/uk/johnson-won-bet-exit-poll-ge19-gbr/index.html