The day after at London Bridge: 'We are still here, singing'
Choristers, shoppers and traders not put off area targeted for second time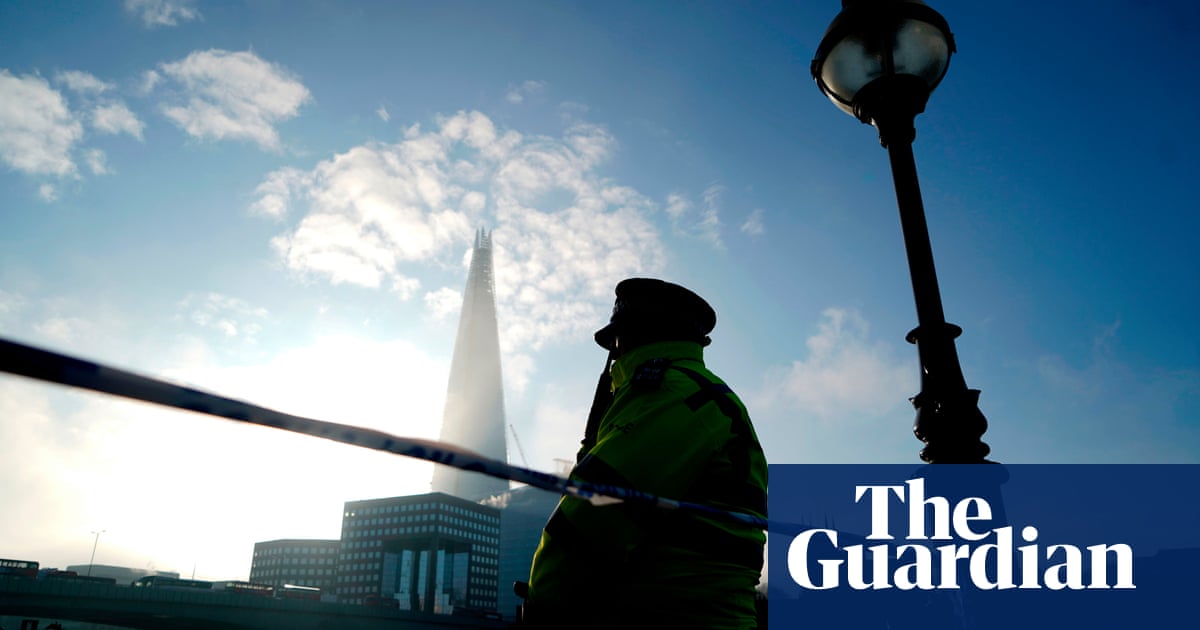 The mood at London Bridge on Saturday was one of almost eerie calm.
The bridge itself remained cordoned off, with vehicles that had been caught up in the fatal terror attack still parked behind the police cordons. Usually one of the main arteries of London transport, the bridge was silent, populated only by police officers and forensic teams in blue suits taking evidence.
Tony Fitzgerald, 50, walked past the TV cameras stationed at the base of the bridge carrying a bunch of flowers.
Theres only one bunch of flowers other than my bunch, he said, visibly upset. Where is everyone? I thought it would be packed with flowers, but you cant see anyone. Ive come all the way from Essex to be here, I couldnt sleep last night because it makes me sick.
Imams left the first bunch of flowers at the site early this morning, and later joined Fitzgerald at the bridge where they shared an embrace.
When we arrived this morning, there were no flowers, nothing, Mansoor Clarke said. We thought itd be appropriate that for an act done in the name of Islam, we were the first to lay flowers.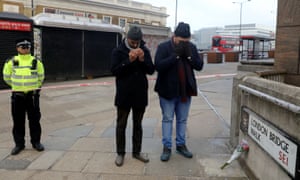 Read more: https://www.theguardian.com/uk-news/2019/nov/30/the-day-after-at-london-bridge-we-are-still-here-singing