Tiger King Star Rick Kirkham Reveals HORRIBLE Details The Show Didn't Air About Joe Exotic! – Perez Hilton
You have to assume the behind-the-scenes stories coming out of Tiger King: Murder, Mayhem and Madness are only going to get crazier at this point, right?
Yet another person featured in the Netflix show is
Kirkham spoke to Justin Sylvester of E!'s Daily Pop and claimed that the docuseries "is extremely accurate, but it didn't go near as far as what it could've gone." He admitted:
"There was a whole lot more to talk about; a whole lot more that could've been shown about Joe Exotic and just how wild and crazy and evil-hearted the man really was."
According to him, a more accurate depiction would take the documentary, "multiply it [and] put it on steroids." As Kirkham explains in Tiger King, much of what he describes was initially all caught on his own cameras with the footage intended for a reality show about Mr. Exotic, whose legal name is Joseph Maldonado-Passage:
"Joe wanted us to run the cameras 24 hours a day, and we did. We shot thousands of hours of things, and everything from him killing animals to abusing people, abusing animals—he knew it was all on tape. And he wanted it recorded. But he never wanted all of it released."
For those who watched the doc, you'll recall how all of Kirkham's footage was lost in a fire at the zoo; investigators never determined who started the fire and Maldonado-Passage denied any involvement, but Rick definitely believes Joe had something to do with it!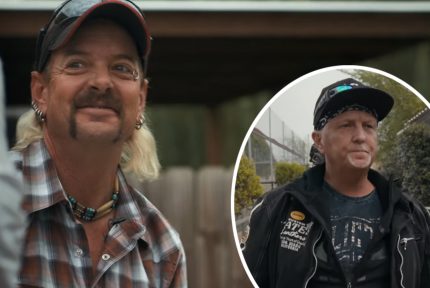 Read more: https://perezhilton.com/joe-exoctic-producer-rick-kirkham-tiger-king-details/