1 killed after tornadoes were spotted in Oklahoma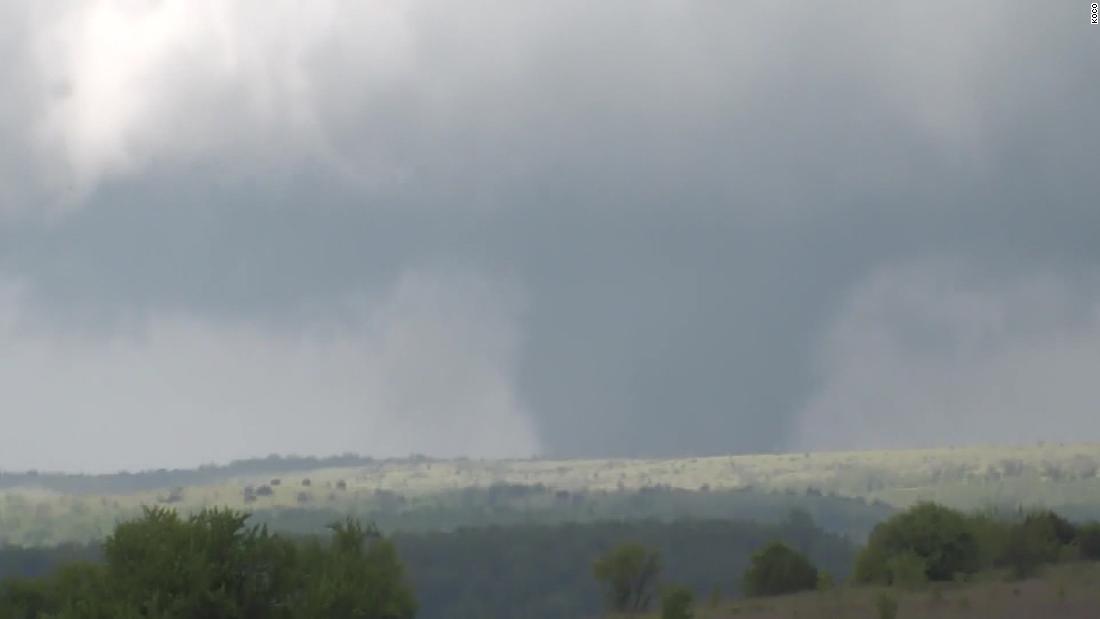 (CNN)One person was killed Wednesday after severe storms ripped through southern Oklahoma, Marshall County emergency officials said.
Several vehicles were thrown into trees and there was damage to two steel manufacturing companies, Chaney said.
A number of people were hurt, Chaney said, but it's unclear how severe their injuries were.
"There would have been a lot more death," Chaney said, adding the sirens and county system alerted residents of the danger.
The National Weather Service had issued a
tornado warning
for several southeast Oklahoma counties on Wednesday. A severe thunderstorm capable of producing a tornado and golf ball-sized hail was reported just before 5 p.m. and was moving east at 40 mph, the weather service said.
Read more: https://www.cnn.com/2020/04/22/us/oklahoma-storms-tornadoes/index.html