Vanessa & Nick Lachey Admit Plenty Of 'Shower Sex' Keeps Their Marriage Going Strong! – Perez Hilton
Nick and Vanessa Lachey have a tried and true method for keeping the sparks alive within their marriage!
The longtime couple has recently put their romance expertise on display as co-hosts of Netflix's wildly popular new show, Love Is Blind. But the pair, who tied the knot in 2011 and share three children together, know firsthand how busy life can get sometimes — and they've committed to squeezing in moments on intimacy whenever possible!
According to Vanessa, she and her husband often reconnect often with some good old "shower sex."
The 39-year-old made the juicy admission alongside her husband on a new episode of The Bellas Podcast. She explained why the kinky act is so convenient for them:
"I love you Nick. So I'm in the shower and I'm like, 'I have a full day. You have a full day. It's either now or never.' The kids are at school. It happens and then later that night, if you get like the cherry on top, great. But if not, we already did shower sex."
Co-host Nikki Bella chimed in to admit that she used to have shower sex with fiancé Artem Chigvintsev — but the pair stopped because they need a bigger shower! Vanessa jokingly replied:
"If you tell Artem, 'I want to have sex with you in the shower so we need a bigger shower,' I have a feeling he'll be like Extreme Makeover. In 48 hours, you'll have a brand-new marble shower."
Ha! A bed, the floor, and countertops are all viable alternatives, too. Just saying! She continued her story:
"I always say, 'Tomorrow wake me up.' And [Nick's] like you know that never works because I'm never a morning sex girl. I'm not. I'm sorry. I need to be late night, which is why I'm in the shower and he's there and the kids are gone…I say babe and he knows exactly."
See? These two have got each other figured out so well and TBH, that's the kind of energy everyone needs in their relationships. We can almost picture it now: Vanessa returning home after a long day, Nick's got the some mood music on and the shower piping hot and ready for their evening session.
Perhaps, the water temperature is already set to a steamy… 98 Degrees?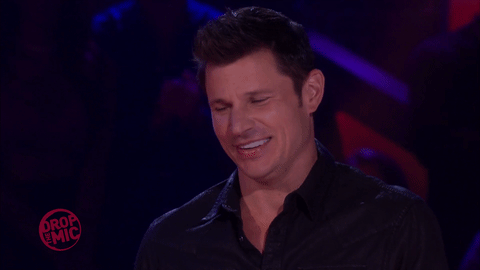 Sorry, we couldn't resist!
As we mentioned at the top, the Lachey's have been killing it as a tandem on Love Is Blind. While working together is an absolute "blessing," Mrs. Lachey also admitted that raising their kids — Camden, 7, Brooklyn, 5, and Phoenix, 3 — has brought them so much joy.
"For us, it's watching our kids grow and seeing their personalities develop. The gigs come and go but at the end of the day—I mean gosh, after seeing you guys, I might go home and want to make baby No. 4."
Well, alright then! Get it!
[Image via Adriana M. Barraza/WENN/Delta Faucet/YouTube].
Related Posts
CLICK CLICK CLICK Next Article
Read more: https://perezhilton.com/vanessa-lachey-nick-lachey-shower-sex/