Harry & Meghan Almost Played A HUGE Part In The Oscars: REPORT – Perez Hilton
Talk about a viral Oscars moment!
There were tons of
While we don't have confirmation from the Oscars producers of the offer, it does make sense. Not because the couple have anything to do with movies (yet!!!) but because they've recently — and rather infamously — lightened their workload and are apparently accepting invitations to speak at events like the JP Morgan-sponsored Alternative Investment Summit.
Obviously such a surprise would not just make the celeb crowd starstruck, but would be sure to get tons of extra views as well — something the ratings-deprived ceremony could really use.
However, as should have been obvious to anyone who watched Jane Fonda present the award, the shocking drop-in never happened.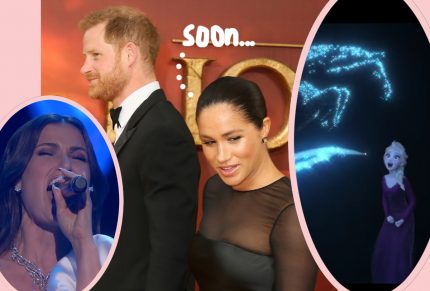 Read more: https://perezhilton.com/prince-harry-meghan-markle-oscars-best-picture/