These Must-See Movies in 2020 Are Based on Must-Read Books
While popcorn films can be a lot of fun, few things match must-see movies that are packed with depth, power, and faith. In 2020 several great book adaptations are making their way to the big screen, many of which tell rich, powerful, redemptive stories that are worth your time.
We've picked the nine films we're most excited about, and that you should keep an eye out for, throughout the 2020 movie season. Some of these films are historical accounts, some are faith-based, others are literary classics, but all of them are a cinematic experience that you'll walk away from feeling mentally fed by.
9 Must-See Movies in 2020 that are Based on Must-Read Books
1. Emma
This comedy-drama remake of the classic Jane Austen book tells the story of Emma Woodhouse, the meddling young want-to-be-matchmaker who complicates the lives of everyone around her. In classic Austen fashion misunderstandings, unexpected love, and other such complications ensue. The movie's release date is Feb. 21.
This film based on the autobiography of Christian worship artist Jeremy Camp tackles tragedy, faith, and redemption as it tells the story of Camp and his first wife, Melissa. This is the story behind Camp's song, I Still Believe, and an inside look at his difficult childhood and teenage years, the tragic passing of Melissa and the spiritual journey that followed. I Still Believe releases March 13.
3. The Call of The Wild
Jack London's classic 1903 adventure novella is back for another remake, this time featuring some jaw-dropping cinematography, shaky use of CGI, and the always-welcome Harrison Ford. The story, about a man and his dog exploring the Yukon during the 1890s Gold Rush, has endured for over a century now, and is the perfect film for families. The film hits theaters Feb. 21.
4. My Name Is Tani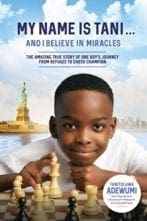 Threatened by the Boko Haram insurgency, Tani Adewumi escaped Nigeria with his family and began living as a refugee in New York City in 2017. He went on to win the 2019 New York State chess championship at eight years old—just one year after learning to play the game. His story will be told in My Name Is Tani… and I Believe in Miracles, which is being published by W on April 14. The book is in process of being adapted for the screen by The Daily Show host Trevor Noah, though no release date has been set as of yet.
5. Just Mercy
Based on the powerhouse best-selling book by Bryan Stevenson, Just Mercy tells of Stevenson's fight to free a wrongly-convicted black man sitting on death row. Both the book and film detail how Stevenson, a devout Christian, fights a criminal justice system unfairly biased against black men, a fight that still carries on today. The movie is currently in theaters.
6. The Personal History of David Copperfield
The works of Charles Dickens are known for many things, but "laugh riot" isn't usually one of them. However that's exactly what the upcoming remake of Dickens' classic novel looks to be, a farcical look at a young man's journey through Victorian society, and becoming a man. Starring Dev Patel, Hugh Grant, Tilda Swinton, and several other star actors, the movie looks really funny! It is scheduled to be released in the U.S. on May 8.
7. The Secret Garden
Since it was published in 1911, The Secret Garden has been adapted four times for the screen, including the version comes to theaters this April. There's a reason the book is continually adapted: it's the story about how relationships and families can not just go on, but thrive, when they are tended to. The book and films tell the story of Mary Lennox, a girl orphaned and sent to live with her uncle, Archibald Craven, on his remote country estate deep in the Yorkshire moors. While exploring, she discovers a hidden magical garden that transforms her heart, as well as the household.
8. Burden
Adapted from Courtney Hargrave's historical narrative Burden: A Preacher, a Klansman, and a True Story of Redemption in the Modern South, this film stars Forest Whitaker, Garrett Hedlund, and singer Usher and follows the story of an African American reverend who befriended a former KKK grand wizard. Burden is being released in theaters on Feb. 28.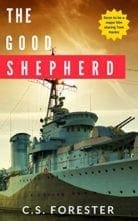 Written and starring America's dad, Tom Hanks, Greyhound is based on The Good Shepherd by C. S. Forester, the true story of the U.S. Navy's Commander George Krause, who had to make difficult decisions to protect merchant ships from German submarines during World War II. The thriller, which was first published in the U. K. in 1955, is set to release on May 8.
Read more: https://faithit.com/must-see-movies-2020-based-must-read-books/