Travis Scott Seemingly Addresses Kylie Jenner Split On New Song 'Gatti' – Listen For Yourself HERE! – Perez Hilton
Is Travis Scott low-key dishing on the end of his relationship with Kylie Jenner with his new music?!
The 27-year-old rapper released a brand new compilation project called JACKBOYS early Friday morning on his label, Cactus Jack Records. And within the seven-track record — which features artists like Quavo and Offset in addition to Scott's own rap collective — the new song Gatti is quickly raising eyebrows.
Collaborating on the track in question with fellow MC Pop Smoke, the Houston-born artist delivered an interesting line that has our interest piqued when he says (below):
"Duck away, she wanna lay up and hibernate (Yeah) / I took a chance, it's a lot to take"
Hmmm… so wait, is it Kylie who wants to lay up and hibernate?! Scott doesn't mention
Late Thursday night, she took to her Instagram Stories to post this supportive screenshot with a swipe-up link to the album itself: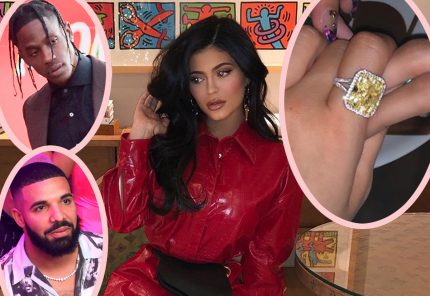 Read more: https://perezhilton.com/travis-scott-kylie-jenner-split-gatti-song/