Tana Mongeau Calls Noah Cyrus Her 'Girlfriend' – Watch Out, Jake Paul! – Perez Hilton
Tana Mongeau just confirmed two things with her latest video: she is (probably) in a relationship with Noah Cyrus, and she will (definitely) do whatever it takes to catch her friends betraying her!
We'll get to that second part in a bit. First, let us discuss Tana's romantic revelation.
The YouTube star, who "married" fellow internet celeb Jake Paul over the summer, referred to Miley Cyrus' younger sister as her "girlfriend" in a new video titled:
"i took my girlfriend's phone and flirted with my best friend. Prank????"
Said "girlfriend" was Noah, of course, who was seen in the video curled up on the couch against a riled up Tana as the prank (????) played out. In the video, T took the July singer's phone and sent messages to their fellow friend Imari, pretending to be a drunk, DTF Noah.
Photo: Bella Thorne Gets High With Tana For Her 22nd Birthday!
Chaos ensued, naturally, as Tana admitted the prank was to test Imari's allegiance to her. Yet despite a slew of very forward texts from "Noah," Imari seemed to be more interested in having a threesome with Noah's friend "Lucas."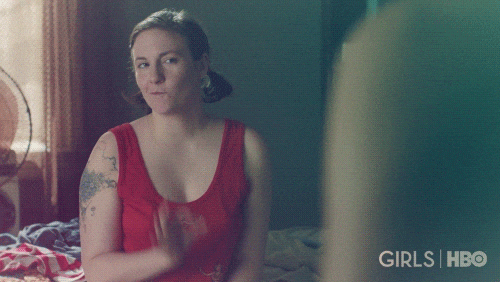 It's all very complicated — as is the case with Tana's open marriage with Logan Paul's younger brother.
As fans of the YouTube sensation will remember, Tana acknowledged her and Jake's open marriage last month while addressing speculation about her and Noah. When asked what was going on with her and the singer, Tana admitted, "I don't know" — but she DID have an answer to the fan who asked "how good" Noah is in bed. ("Very.")
While Tana and Noah may be enjoying each other's company now, that wasn't always the case. Seven months ago, Tana posted a video claiming Noah "hates" her because of her relationship with the 19-year-old's ex, Lil Xan.
Noah then cleared the air on Twitter, telling Tana she didn't hate her and invited the YouTuber to slide into her DMs. She wrote:
"lol this is hilarious i deff dont hate you and for sure turned the opposite direction of you no shoulder check. lets hangout and talk about how bitchy girls are to other girls @tanamongeau dm me."
The pair started spending time together soon after, and posted pics from their hangouts for the world to see:
What do U think about these two, Perezcious readers? Are Tana and Noah the real deal, or is it just a "prank????" Watch the full video (below) if you dare, and share your thoughts in the comments!
[Image via FayesVision/WENN]
Related Posts
CLICK CLICK CLICK Next Article
Read more: https://perezhilton.com/tana-mongeau-noah-cyrus-girlfriend-jake-paul/