The FBI didn't learn from its disastrous Richard Jewell mistake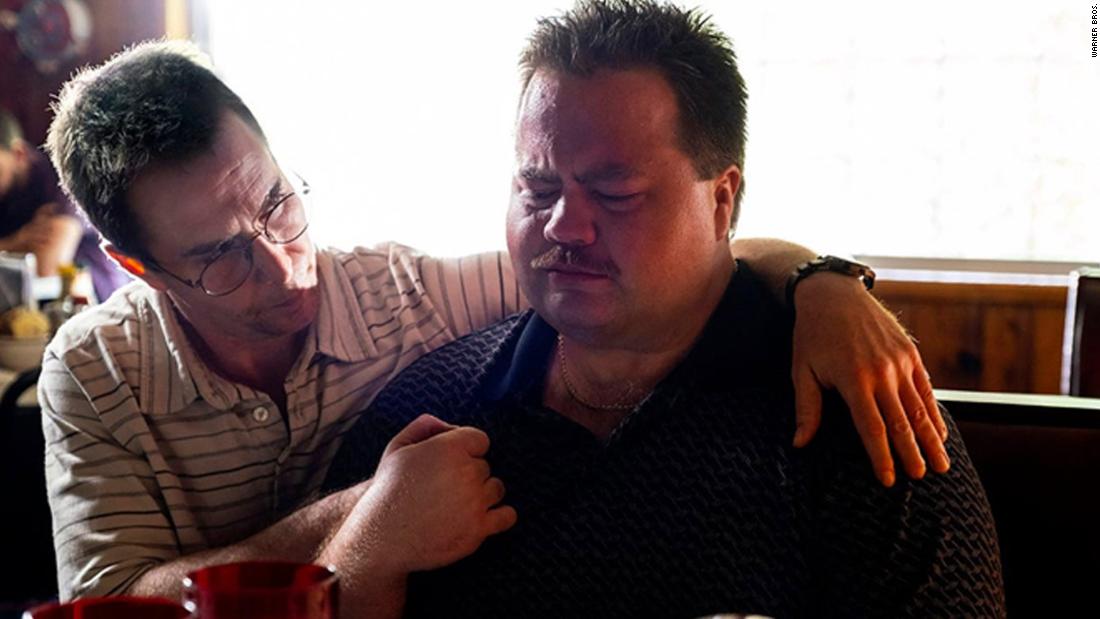 (CNN)With a highly anticipated pre-holiday release, Clint Eastwood's latest directorial turn, "Richard Jewell," hasn't exactly turned out to be a commercial box-office success. But the staunchly conservative director — an outlier in Hollywood — has earned some deserved Oscar buzz for his depiction of a wholly flawed investigation, possibly beset by confirmation bias, brought by the FBI against the titular subject, 1996 Atlanta Olympics security guard Richard Jewell.
Unfortunately, the facts in the Centennial Park bombing case (CENTBOM) that Eastwood elects to spotlight don't exactly exonerate the FBI's rush to judgment in the 1996 terror bombing case.
The movie and my attendant reflection on this period of FBI actions during CENTBOM remind me that past is prologue and we never really learn from mistakes. The Jewell case is a picture-perfect example of a most pernicious investigation foible: confirmation bias.
A type of cognitive bias, confirmation bias is considered a systematic error of inductive reasoning. At its most destructive, when applied in law enforcement investigations, it misinterprets information in a manner that affirms preconceived notions. The focus on Jewell as the Centennial Park bomber in 1996 was confirmation bias on steroids.
In the summer of 1996, I was a young FBI SWAT agent assigned to the Bureau's Brooklyn-Queens metropolitan New York City resident agency. Dispatched to my hometown, Atlanta, with fellow agents that July, I delighted in returning to the proud city I loved in order to serve as federal law enforcement response to any terrorist threat to the Games.
It was just after 1:30 a.m., and my FBI-issued handheld radio crackled, blasting out an alert: "All FBI tactical response personnel are directed to return to base and prepare for deployment to crime scene. There has been an explosion at Centennial Park. Initial reports indicate an intentional bombing. Appears to be a terror attack. Return to base ASAP."
Jewell, who had discovered the bomb in a backpack and helped clear the area and had been considered a hero at first, was named as a suspect in the Atlanta Journal-Constitution shortly thereafter. Absolutely no one could have predicted that he soon would become the FBI's prime suspect.
After returning to my duty station in New York in mid-August, I followed the details of the investigation through the media like everyone else. I empathized with my Atlanta-based FBI brothers and sisters charged with bringing the bomber to justice. Like everyone else, I consumed breathless reporting about Richard Jewell, first identified as the hapless, slow-witted security guard with pronounced Southern drawl, and now a suspect — and public enemy No. 1.
No doubt the obvious lead for the investigation was the guy who appeared too eager to begrudgingly serve as a hero. Jewell also lived with his mother and owned a number of weapons. Could he have pulled off the bombing while positioning himself as hyper-vigilant security officer who ultimately saved countless lives? The FBI theorized this and applied considerable resources to prove it. Were other leads ignored in the rush to judgment?
I criticize FBI actions reluctantly. I spent 25 years in the FBI investigative trenches and realize, implicitly, how 20/20 hindsight and second-guessing can be decidedly lazy and unfair. But the Jewell case should have been a cautionary tale.
It seems some at the FBI had made up their minds already to continue to investigate Page, despite having new evidence on his behalf. In response to the IG's findings, FBI Director Christopher Wray
directed
his agency to comply with a number of corrective actions, including overhauling its surveillance warrant process.
The misdirected pursuit of Richard Jewell in 1996 should have served as a bellwether of change in how the FBI conducted sensitive investigations. Yet it may simply highlight how stubbornly resistant to change our bedrock institutions remain.
Read more: https://www.cnn.com/2019/12/28/opinions/richard-jewell-fbi-confirmation-bias-gagliano/index.html