Light-painting photos 'transform oldest town'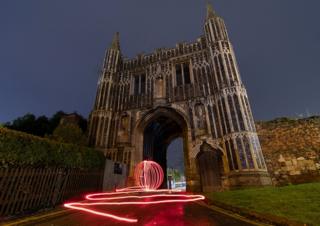 The idea of daubing brightly coloured shapes across parts of Britain's oldest recorded town might sound alarming – but for light painter Andy Neal it is completely natural.
Working at night, he uses the light to "improve the landscape" with splashes of fluorescent colour in and around the Roman town of Colchester.
The award-winning wildlife photographer said: "When the animals went to bed, I needed something else to take pictures of.
"I find light painting a really creative aspect of photography. Initially, I'm interested in being able to capture the passing of time and movement in what is quite a static medium – it gives me the chance to push the creative envelope."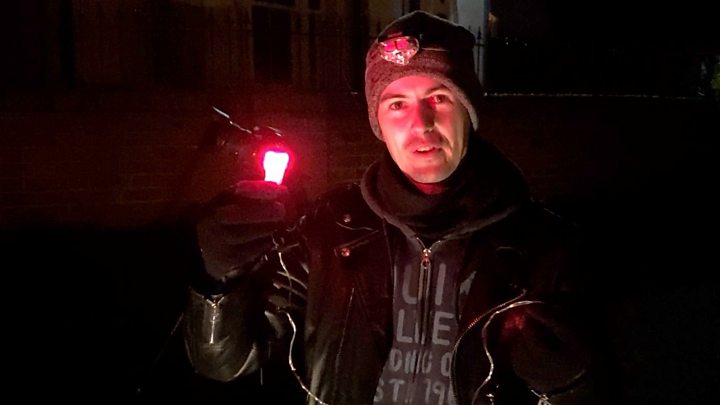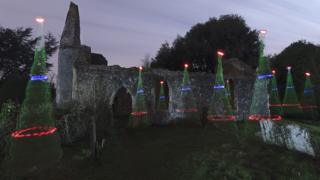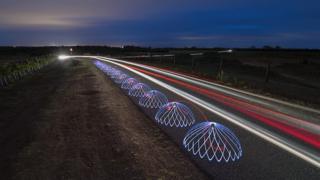 Light painting is the art of using a handheld light source to "paint" within a scene or landscape while the shutter of a camera is left open during a long exposure photograph.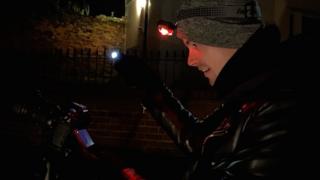 Mr Neal, 34, from Colchester, said it can often be cold and he often gets "weird looks" when spotted running around making little flashes of light.
"It is rewarding seeing the final result as you don't always know exactly how it's going to come out," he said.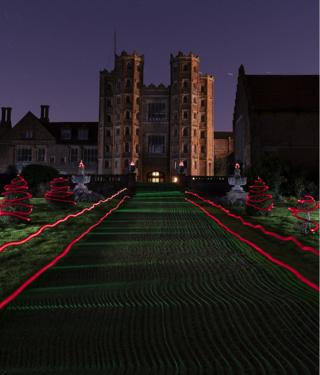 "Why do I like it? You can try things you just wouldn't be able to do in other photography formats and you don't need the biggest budget."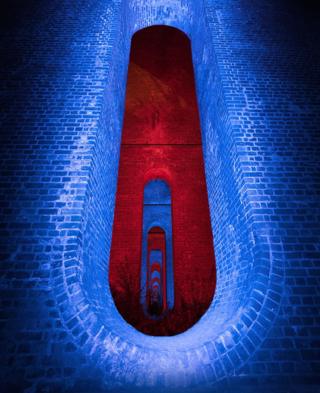 "With wildlife photography, if you've more expensive gear things can become much easier – with light painting an old bit of plastic, some cheap battery Christmas lights like I used in the Abbey Gate image and a really basic DSLR and tripod can give you really good results," he said.
"A crucial bit of kit though, and it doesn't need to be expensive, is to use a remote shutter release as you don't want to touch the tripod or camera during the shot."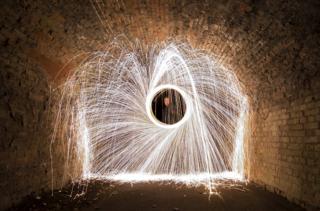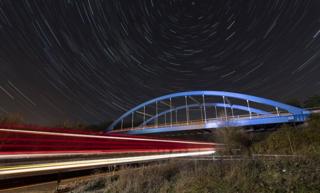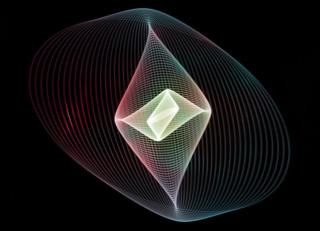 Photos by Andy Neal

Find BBC News: East of England on Facebook, Instagram and Twitter. If you have a story suggestion email eastofenglandnews@bbc.co.uk
Read more: https://www.bbc.co.uk/news/uk-england-essex-50712926