Uh Oh! Jessica Biel 'Hasn't Fully Forgiven' Justin Timberlake Over Hand-Holding Controversy… – Perez Hilton
It sure sounds like Justin Timberlake is still in the doghouse… and he may
According to a source who spoke about the matter with Us Weekly on Thursday night, the Man of the Woods performer isn't going to be let off the hook so easy with this one! The insider dished (below):
"Justin and Jessica are focused on mending any issues in their relationship right now, but Jessica is still in a place where she's very hurt and upset with Justin. She hasn't fully forgiven him and isn't letting him off easy."
Nor should she!
The insider continued on, noting the 38-year-old singer understands "there is work required … to get back to a good place as a couple" after his Bourbon Street dalliance back in November. Even if it was just hand-holding, and truly nothing worse than that, Biel's trust was still betrayed, and the Seventh Heaven alum isn't yet ready to just give it all back. Understandable, right?
Where does Justin go from here?
Building back trust takes time, and so the Sexy Back star will have to be patient — and diligent — in doing whatever is best for his family. As we reported at the time, Timberlake did release a long public apology for his actions, taking responsibility for his "lapse in judgment" and promising to be a better husband and father because of it. That's good talk, but ultimately only talk, and we'll see in time if that actually comes to fruition.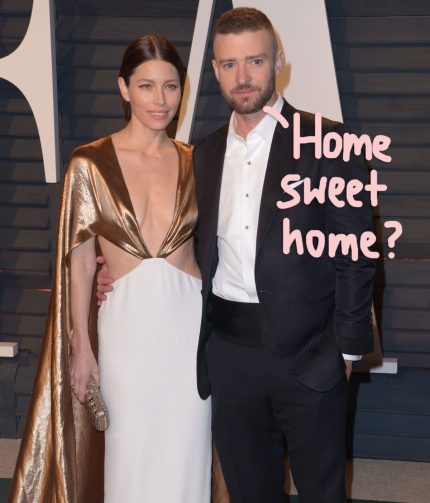 Read more: https://perezhilton.com/justin-timberlake-jessica-biel-not-forgiven-hand-holding/