Perezmas 2019: 10 Celebrities Lost Too Soon – Perez Hilton
On the 10th day of Perezmas, pop culture gave to us…
A lot of unexpected heartbreak.
There were many celebrities taken from us in 2019, but something we saw quite a bit of this year was celebrities who died so far before their time…
Some were taken by natural causes which seemed unnaturally early. There were also drug overdoses and even murder…
Then we also saw several freak accidents, like in the case of Mythbuster Jessi Combs — who was killed trying to break the landspeed record in a rocket car — or "King of Random" Grant Thompson — who filmed his own fatal paragliding accident with a GoPro. So awful.
Here are just a few of the famous faces we said goodbye to long before the party was supposed to end…
Cameron Boyce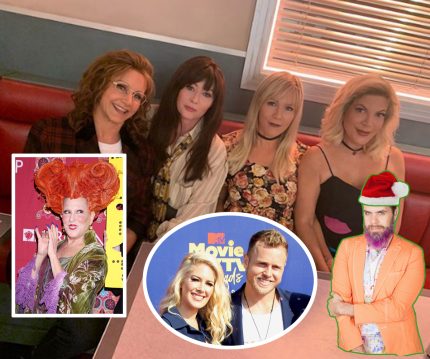 Read more: https://perezhilton.com/perezmas-2019-10-celebrities-lost-too-soon/