Varadkar and Johnson pledge to restore Stormont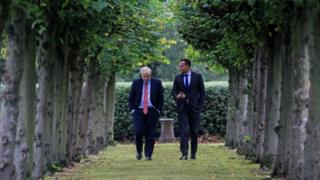 The UK and Irish governments have pledged to restore Stormont following the general election result.
It comes ahead of fresh talks on 16 December to try to revive power sharing in Northern Ireland.
Stormont has been inactive since January 2017, when the DUP and Sinn Féin split in a bitter row.
On Saturday, Sinn Féin's Conor Murphy said it would be "possible" to get an agreement. The DUP's Paul Givan said his party "don't have any red lines".
Taoiseach (Irish prime minister) Leo Varadkar congratulated Prime Minister Boris Johnson on his victory during a phone call on Friday evening.
They agreed the election had created a "significant opportunity" to restore the Good Friday Agreement institutions.
The legal date for an assembly election to be called if no power-sharing government is formed at Stormont is 13 January.
Speaking on Saturday, Mr Varadkar said his focus was on getting an executive in place by that date.
He also told RTÉ's Marian Finuance show that now is not the time for a border poll on Irish unity.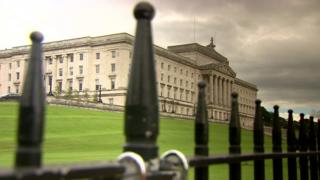 He said such a poll would "probably be defeated, it would probably be very divisive", given the fact that there is not a nationalist majority in Northern Ireland.
"What I think all sides should now do, all communities in Northern Ireland, the two governments, is to recommit to the Good Friday Agreement.
"The philosophy that lies behind the Good Friday Agreement – the two communities working together, power sharing in Northern Ireland, closer co-operation north/south, and all done in the context of British/Irish relations that John Hume vision, if you like, of 20 years ago – is actually as strong and a relevant now as it was then even if there have been changes in demographics and politics."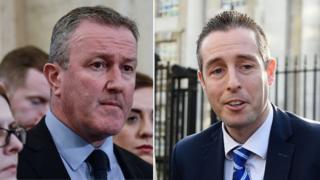 Sinn Féin MLA Conor Murphy told the same programme: "I think it will be possible to get an agreement."
"Now that the DUP are out of the arrangement with the Tory government, which in our view was the central blockage to an agreement, I sincerely hope the British government can step up to the plate."
DUP MLA Paul Givan said his party "don't have any red lines" going back into the negotiations.
"We will have our senior team there on Monday we will be entering into the talks in a spirit in which we want to reach a resolution to outstanding issues," he told BBC Radio Ulster's Saturday with Dearbhail programme.
During a phone call on Friday evening, Mr Johnson and Mr Varadkar said they would work closely with the Northern Ireland parties to help bring back devolution.
They also agreed on the importance of a close relationship between the UK and Ireland.
Mr Johnson updated the taoiseach on the timings for the reintroduction of the Withdrawal Agreement Bill next week and its passage through Parliament to ensure the UK leaves the EU on 31 January.
The prime minister made clear in the phone call, his top priority is the restoration of a functioning executive as soon as possible.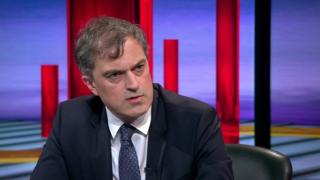 He said Northern Ireland Secretary Julian Smith will dedicate himself to the talks process.
Mr Smith has previously said the consequences are "profound" if the assembly was not restored soon.
Read more: https://www.bbc.co.uk/news/uk-northern-ireland-50789961