Police Question Meghan King Edmonds' Ability To Care For Her Children After Night Out Drinking With Friends – Perez Hilton
There's
An insider close to the couple first revealed this interaction to the cops via Us Weekly on Thursday, informing the outlet the momma of three was dumbfounded by the presence of police in her home. The source revealed the entire chain of events from Wednesday, too, saying (below):
"Meghan came home from being out with friends and she had a couple glasses of wine. It was the first time Jim stayed at her house and put the kids to sleep since he filed for divorce, so she met up with friends. She didn't drive. She was washing her face when she heard someone knock around 10:30 p.m. An officer was there with Jim and told her Jim said he was worried she couldn't care for [their] kids."
Whoa…
After more consultation with Meghan and Jim, the officer apparently left — but not before the 49-year-old former MLB legend allegedly first accused Meghan of "cheating on him with the man who dropped her off at their home," according to the same witness.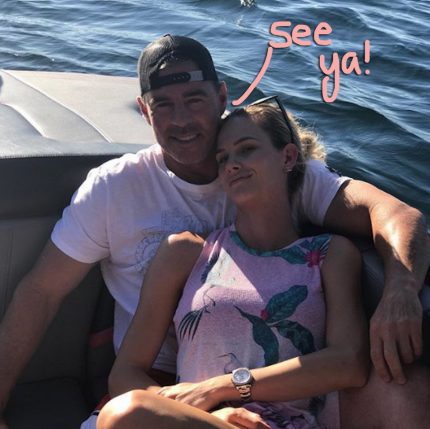 Read more: https://perezhilton.com/meghan-king-edmonds-jim-edmonds-police-drinking/