Why Trump failed his nation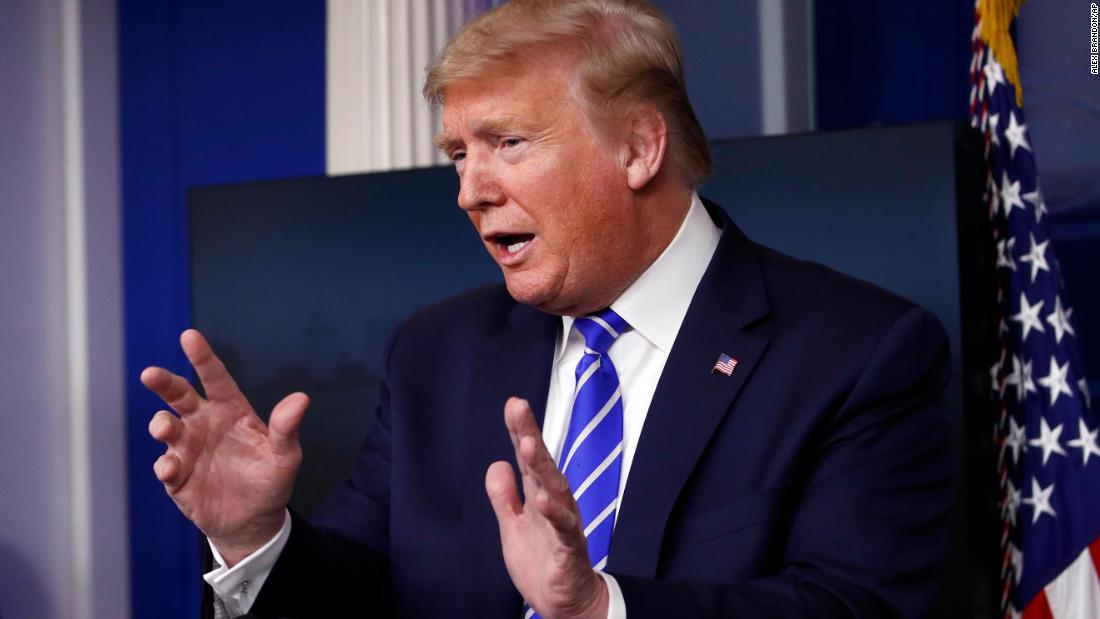 (CNN)Watching President Donald Trump wrestle with this epic crisis reminds me of the old fable about the Scorpion and the Frog.
When the startled frog asks why the scorpion would repay his kindness so cruelly and kill them both, the scorpion shrugs. "It's my nature."
Trump could have made this unparalleled and agonizing trial for our country an occasion for personal triumph — if he were only able to take the personal out of it. But that is not his nature.
This moment of extraordinary pain and crisis calls for steadiness and sobriety; empathy for the widespread pain and suffering of others; absolute transparency; a willingness to listen and learn; and rigorous, disciplined attention to detail. None of these qualities are within his nature.
But that's not his nature.
Trump ostensibly feared that an acknowledgment of the severity of the virus and the draconian steps required to protect Americans would tank the stock market and the economy, which he had hoped to make the springboard to his re-election. So he insisted on an alternative storyline.
Truth and accountability are not his nature.
Trump is who Trump has been from the beginning of his long career in the public eye: a super narcissist and shameless self-promoter, unwilling to accept responsibility or the truth and unable to think about anyone but himself.
If he had been more in this historic moment, it would have done so much to strengthen his brand and his prospects of reelection — not to mention comfort his wounded country.
But it is no surprise that he could not.
It's just not his nature.
Read more: https://www.cnn.com/2020/04/27/opinions/scorpion-frog-trump-nature-opinion-axelrod/index.html