Donald Trump's special day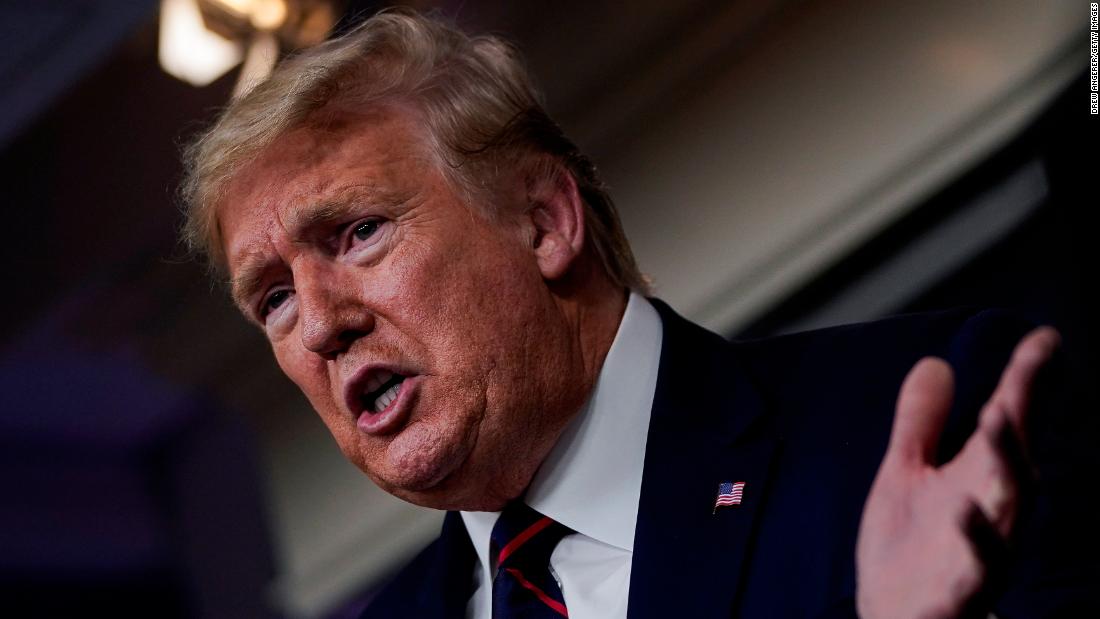 (CNN)When Donald Trump was growing up in the New York of the 1950s, Easter was a grand civic festival as well as a religious holiday. He was eight in 1955, when a balmy day brought out about two million people for the Easter Parade along and around Fifth Avenue. "Hats were large, small, sensible, silly, be-flowered, tailored, and of virtually every hue ever conceived by nature or man," wrote Edith Evans Asbury in the New York Times.
In fact, the US this week became the nation with the highest number of confirmed cases of the virus.
Jeffrey Sachs
called it
"a grim watershed,"
as the US overtook Italy and China. "Americans are suffering and dying because the Trump administration failed to act quickly and decisively to prevent the virus' spread," he wrote. "China has broken the spread of the virus with a lockdown that first started in Wuhan on January 23 and is now being lifted in stages …The US has not broken the epidemic."
Trump's relatively upbeat outlook on the crisis contrasted with the approach taken by New York Gov. Andrew Cuomo, whose daily briefings have become must-watch TV for many. "Cuomo has, in his own thudding rhetorical style, consistently sounded the alarm about the virus' metastasizing toll, while also playing up the need for resolve," wrote
John Philp
. "Trump, meanwhile?
He bickers and fiddles and makes false claims even now
, as the death toll mounts."
Jill Filipovic
never thought she'd say it: "
Thank God for Andrew Cuomo
… In the face of a feckless, reckless president spreading disinformation by the day, Cuomo has stepped up, using his platform to share accurate public health information and demand action."
"With a distinct heaviness in her breath, she told me how nice everyone has been to her in the hospital. I thanked her. After examining her, I told her that we would need to intubate — insert a tube into her airway — for her to breathe better, and she replied by telling me she was very scared. I held her hand and told her it takes courage to do what she was doing.
"She asked me to call her husband, who was being quarantined at home after testing positive, and tell him that she loved him a lot. I did what she asked, and he asked me if I could tell her the same.
"Four days later, she passed away due to severe respiratory failure despite maximal medical supportive therapy. I went from being anxious to scared and then eventually subdued."
New York's hospitals were hit with a wave of patients suffering from coronavirus. At least 13 died in a 24-hour span at Elmhurst Hospital. Makeshift morgues were set up outside some hospitals and the Jacob K. Javits Convention Center in Manhattan was converted into a hospital.
Our society will survive, "especially if we learn the lessons of history and listen to science," Avlon concluded.
More views on Covid-19:
Congress passed and the President signed the largest economic rescue bill in American history, and many said it was only the beginning of what will be needed before the crisis ends.
The stimulus bill included lots of money to help Americans who've been laid off and others whose jobs may be at risk. But it also funded bailouts for businesses and non-profits and a tax break that could help real estate investors.
As Women's History Month ends during an extraordinary health crisis, it's worth remembering Clara Barton, who nursed the wounded on Civil War battlefields and founded the American Red Cross.
Former Secretary of State Madeleine Albright observed, "Barton was more than a dreamer, she was a doer whose legacy embodies a principle that is at the core of what America is about: That every one of us counts, no matter who we are, where we come from, or what our race, gender, or creed happen to be. As we confront the challenge of the coronavirus, we must all recommit to this principle, for it is the central pillar upon which healthy and united communities are built."
Albright was one of a host of prominent American women whose views on history's trailblazers were curated by Marianne Schnall in a special report for CNN Opinion, edited by Jane Greenway Carr. Read Jane Goodall on Rachel Carson, Sheryl Sandberg on Claudette Colvin, Kamala Harris and Barbara Lee on Shirley Chisholm, Kirsten Gillibrand on Hillary Clinton and Kay Bailey Hutchinson on Margaret Chase Smith — and more.
Pat Mitchell recalled attending an international peace conference convened by women in 1989. There the irrepressible Bella Abzug, a congresswoman from New York (who wore hats even when it wasn't Easter), promised, "In the next century, women will change the nature of power, rather than power changing the nature of women."
Mitchell added, "In this historic year of celebrating the 19th Amendment giving women the power of the vote, I'm still a believer in Bella's prediction because I have witnessed what can happen when women bring forward the full scope of our experiences as mothers, daughters and sisters, individually and collectively,
to redefine power by how we use it and share it.
"
Read more: https://www.cnn.com/2020/03/29/opinions/donald-trumps-special-day-opinion-weekly-column-galant/index.html