'Easiest time I've ever had': US airports return to calm after travel ban chaos
Travelers arrived in New York on half-empty European flights with little hassle after people endured long waits over the weekend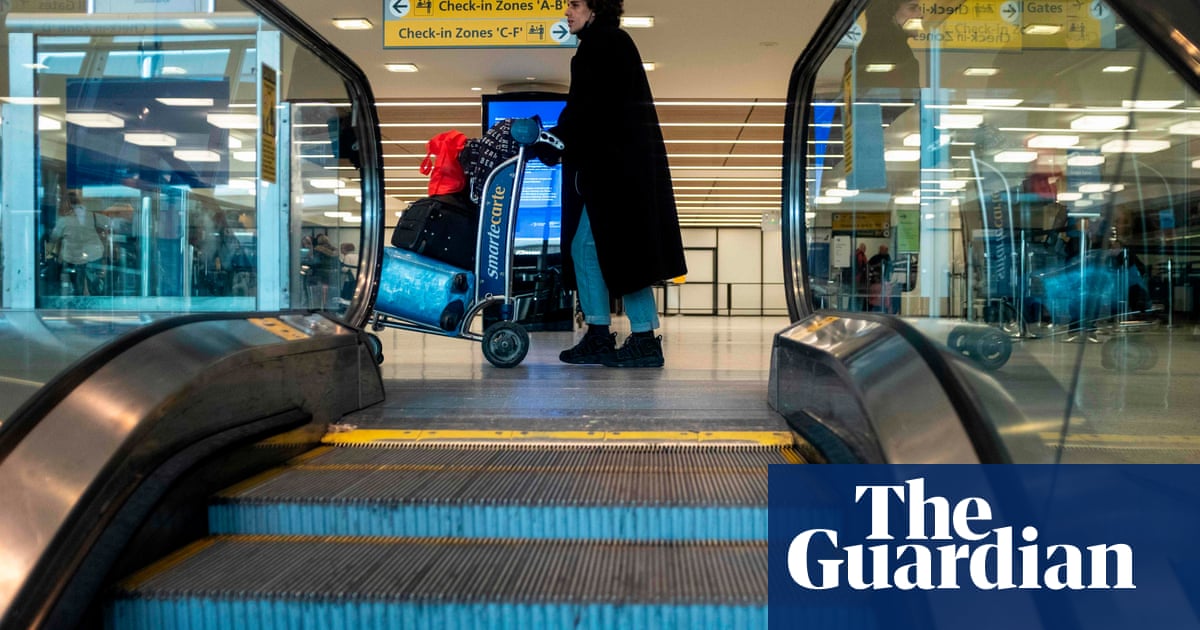 The chaos that enveloped some US airports as European travel ban went into effect over the weekend was little in evidence Monday as passengers arrived in New York off a dwindling number of European flights.
It was the easiest time Ive ever had, said Meroula Hondrow, stepping of a half-empty Virgin Atlantic plane from Heathrow. I was expecting queues and hassle but there was none.
Passengers, she said, had their temperatures checked before they stepped off the plane and had been asked to fill out a form declaring where they had been in the prior 14 days or if they had been in contact with anyone showing symptoms of Covid-19.
Others said they had queued for 45 minutes because only two customs desks were open. But the queues, many said, were far longer to board planes than to get through at the other end.
It wasnt as crazy as yesterday when my brother got here, said one US traveler arriving on British Airways. They checked us before we got on the plane and that was it.
The slowdown in travelers from the UK and Ireland crossing the Atlantic ahead of travel restrictions that come into effect at midnight comes in contrast to scenes on Saturday when travelers arriving at several major US airports waited in line for several hours unable to practice even rudimentary social-distancing.
On Monday, Chad Wolf, acting secretary for the US Department of Homeland Security, said on Twitter that average wait time on Sunday for Americans returning home from coronavirus affected areas was 27.2 minutes.
Read more: https://www.theguardian.com/world/2020/mar/16/us-airports-travel-ban-chaos-calm