Miami's Derrick Jones Jr edges Aaron Gordon in epic NBA slam dunk contest
The Heat forward celebrated his 23rd birthday by winning a sensational All-Star slam dunk contest, edging Orlando Magic star Aaron Gordon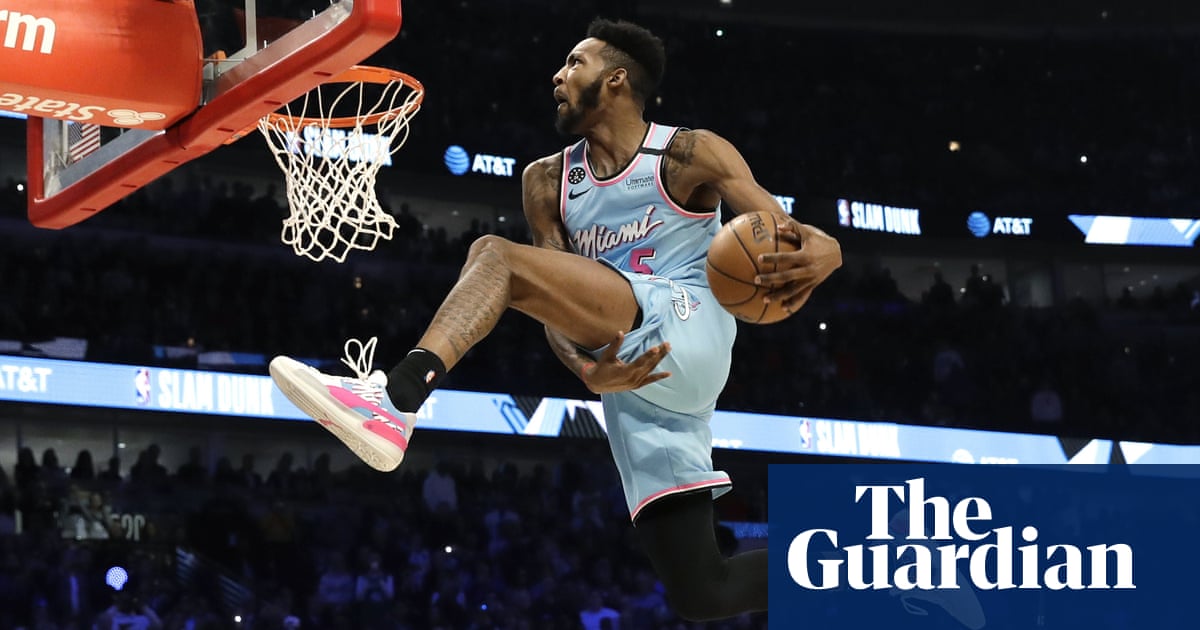 Aaron Gordon lost another epic dunk contest. And it was by a couple of inches namely, the top of Tacko Falls head.
Derrick Jones Jr finally got his long-awaited dunk contest title as an exclamation point to an epic All-Star Saturday Night, both for him and the Miami Heat. Jones Jr and Gordon needed two extra dunks apiece in the final round before deciding a winner, Jones Jr prevailing 48-47 in the one that determined who left with the trophy.
Miamis Bam Adebayo won the skills title as well, and Sacramentos Buddy Hield took the three-point crown. Their wins were absolute, there was no ambiguity: the ball going in told the tale. The dunk contest much like the one between Michael Jordan and Dominique Wilkins in Chicago 32 years earlier came down to the judges call.
Dwyane Wade was one of the judges and he said he wanted to have co-dunk contest winners but that the judges were told they had to pick a winner.
And when Gordon, the Orlando forward who fell to Zach LaVine in an unforgettable dunk contest at Toronto four years ago, picked the 7ft 5in Fall to come out for his last dunk Fall played college basketball in Orlando at UCF it was the ultimate risk-reward moment.
Gordon, who wanted to jump over the slightly shorter-than-Fall Shaquille ONeal but got his invitation declined, decided to bring Fall out and needed a 49 to win. But he didnt totally clear Fall, and the judges gave him a 47. Just like that, Jones was the champion.