Bloomberg is spending his way to the top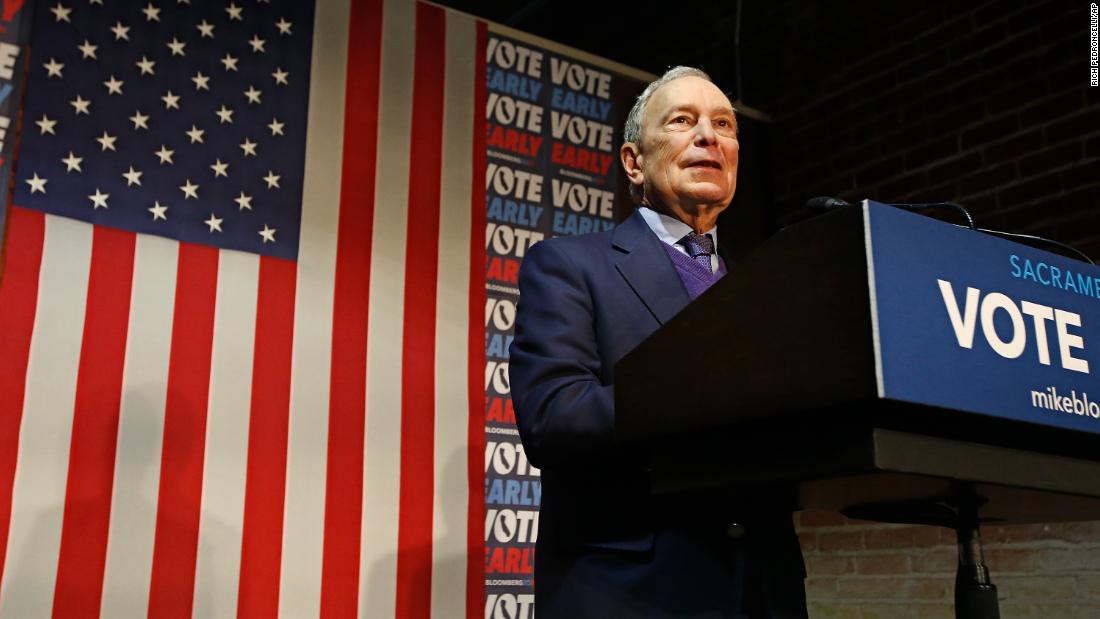 (CNN)First things first: The theme song of the week is "Saturday Night Live."
The average poll also shows Bloomberg at 15%, up considerably from 9% before the Iowa caucuses and 3% when he first entered the race in November.
What's the point:
Much to my surprise, Bloomberg can now be considered a real player in the Democratic primary. He's seen his numbers go up nationally and in a
number of state polls
as well. Bloomberg is showing that with a massive war chest, you can, in fact, buy yourself a lot of goodwill.
Bloomberg has spent
$129 million on ads
in the Super Tuesday primary states, after deciding to skip the first four contests. No one else is even within $100 million of him. Beyond fellow billionaire Tom Steyer, no else has even spent $10 million.
But I'm not sure Bloomberg will have his intended effect. In a way, he could make it easier for Sanders to win the nomination.
The good news for those moderates is Democrats have proportional allocation of delegates. This means that as long as the moderate candidates are hitting the 15% threshold to receive delegates, Sanders won't be able to run away in the delegate race. There could be a contested convention because no candidate won a majority of delegates by the end of the primary season.
Further, it's possible that Bloomberg's involvement could allow Sanders to be the only one to consistently reach the 15% threshold. Under such a scenario, Sanders could end up close to, if not winning, a majority of delegates, even if he is well short of a majority in the vote count.
Of course, we may be getting a little ahead of ourselves. Let's see where we are after the Nevada caucuses and South Carolina primary — contests that Bloomberg isn't even participating in.
Read more: https://www.cnn.com/2020/02/16/politics/michael-bloomberg-analysis/index.html