'It's like a war': the fight for rice and toilet roll as coronavirus convulses Hong Kong
Widespread anxiety that epidemic could last many months and basic necessities will run out is gripping the city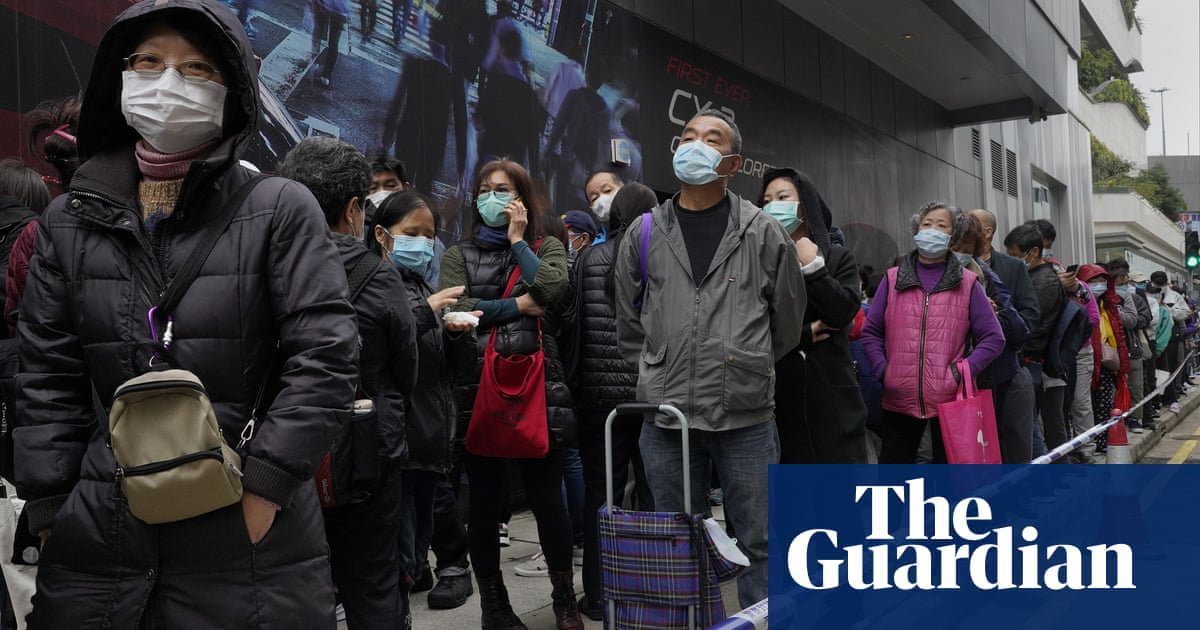 It is reminiscent of the Soviet Union in the 1980s. Queues form at the crack of dawn every morning in front of supermarkets across Hong Kong, with people scrambling to lay their hands on the basics: rice, toilet rolls and disinfectant.
For the third week in a row, supermarkets shelves that usually heave with bags of rice a staple food for Hong Kongers are empty, and packs of noodles are running out too, although there is still plenty of meat and vegetables.
Shelves for toilet paper, tissues, kitchen towels, baby wipes, hand soaps, alcohol hand rubs and cleaning agents such as bleach, floor cleaning liquid and all manners of disinfectants and antiseptic products in supermarkets and pharmacies are also bare. Supermarkets have started implementing a rationing policy limiting customers to two items of the products in short supply.
Although Hong Kong has only 50 confirmed cases of coronavirus and one fatality, there is widespread anxiety that the epidemic could last many months and basic necessities will run out. A deepened sense of crisis once again grips the community, which has been blighted by months of anti-government protests in which over 7,000 people have been arrested.
On Wednesday morning, dozens waited outside a supermarket on Bonham Road in the Mid-Levels, a genteel, upper-middle-class neighbourhood, with many wrapped in headscarves and thick jackets and medical masks.
We have no idea how long this will drag on for and the more I hear about the more panicky I get, said Mrs Chung, who did not wish to give her full name and who had been waiting since 7am, an hour before the supermarket opened. Even the medical professionals are running out of gear how can you not get worried?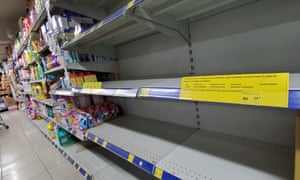 Read more: https://www.theguardian.com/world/2020/feb/12/like-a-war-fight-for-rice-toilet-roll-coronavirus-convulses-hong-kong