Where does Bernie Sanders stand on the issues?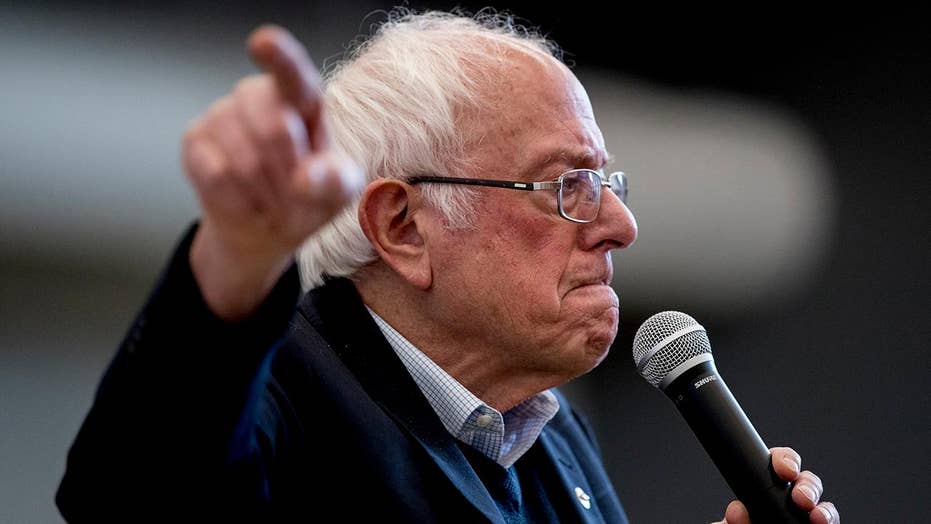 Democratic presidential candidate Sen. Bernie Sanders, I-Vt., speaks during a fundraiser for the Nevada Democratic Party, Sunday, Nov. 17, 2019, in Las Vegas. (AP Photo/John Locher)
WARREN'S 'FANTASY' WEALTH TAX: HERE'S ALL THE PROGRAMS 2020 DEM CLAIMS TO COVER WITH FUNDING TRICK
"Taxing the extreme wealth of the top 0.1% is not radical," Sanders wrote on Twitter in September. "What's radical is that the Walton family makes $25,000 a minute while their workers at Walmart are paid poverty wages."
His wealth tax would feature several brackets, extracting 1 percent per year from those with a net worth over $32 million and 8 percent per year from those with a net worth above $10 billion, with several levels in between. This contrasts with Warren's plan which features only a 2 percent levy for every dollar of net worth for families worth over $50 million and a 6 percent tax on net worth above $1 billion.
Additionally, Sanders would raise the federal minimum wage to $15, as he has advocated for several years.
Immigration
Sanders is staunchly opposed to President Trump's immigration agenda, including limits on refugees, the border wall and the travel ban.
"Millions live in fear because of Donald Trump's racist immigration agenda," he tweeted in November. "Together, we will confront this hatred and create an immigration system that treats asylum seekers, refugees and immigrants with dignity."
BORDER SHERIFF WARNS BERNIE SANDERS' IMMIGRATION PLAN WOULD BE A 'DISASTER'
Sanders opposes a border wall and would change illegally entering the United States from a criminal offense to a civil offense. The latter is a position that puts a distance between himself and the most prominent establishment candidate in the race, Biden.
But like nearly every Democratic candidate, including Biden, Sanders supports a pathway to citizenship for those who are in the U.S. illegally.
Criminal Justice
While Sanders is not an official co-sponsor on the Senate's version of the Marijuana Opportunity Reinvestment and Expungement Act, a bill that would legalize marijuana federally while providing support to individuals in marginalized groups who start cannabis businesses, his campaign website hits many of the same social justice points addressed in the bill.
Sanders says he would use executive action to legalize marijuana in his first 100 days while expunging previous marijuana convictions and boosting marginalized communities.
CLICK HERE TO GET THE FOX NEWS APP
"Our job now is to legalize marijuana and vacate and expunge past marijuana convictions, and ensure that revenue from legal marijuana is reinvested in communities hit hardest by the War on Drugs," his website says.
Like most Democrats, Sanders says he would abolish the death penalty, but he takes a position unique in the primary field by strongly supporting full voting rights for incarcerated felons. Many 2020 Democrats support allowing felons to vote after their jail terms, and the only person besides Sanders to indicate she would be open to allowing felons to vote from behind bars is Warren.
Read more: https://www.foxnews.com/politics/where-does-bernie-sanders-stand-on-the-issues