Aaron Hernandez: how did a $40m NFL star become a convicted killer?
In a Netflix docuseries, the shocking true story of a much-loved athlete convicted of first-degree murder is placed under the microscope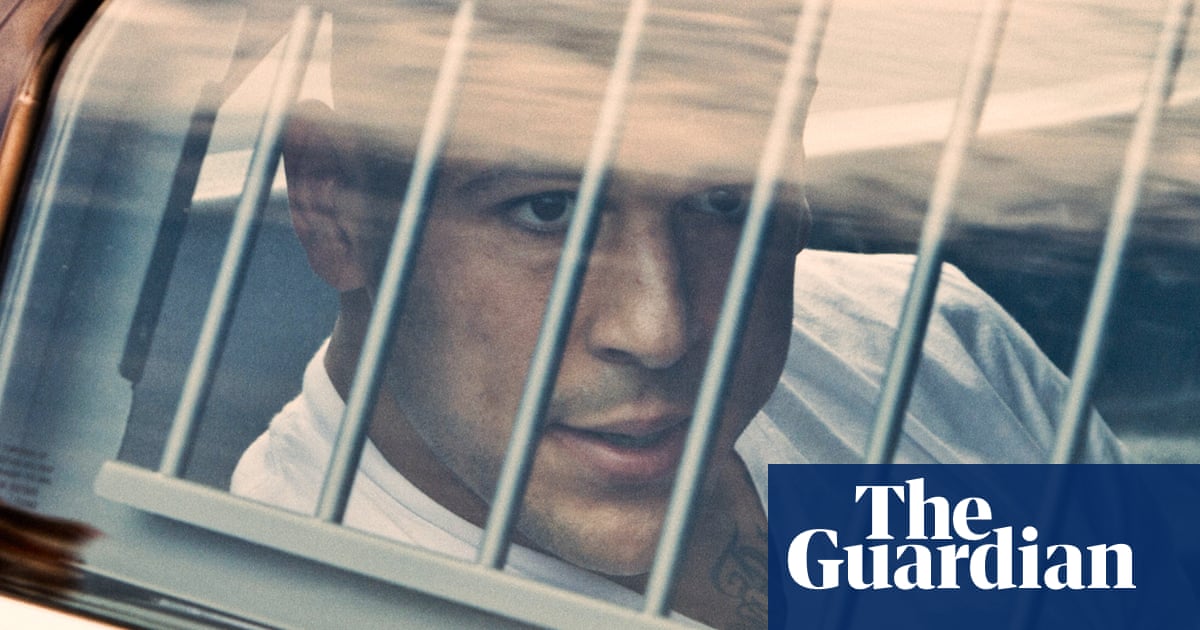 Even by the standards of Americas obsession with stories of spectacular falls from grace, the trajectory of Aaron Hernandez, a star New England Patriots football player turned convicted murderer, was particularly steep and unusually compelling a senseless, horrific collapse unfolding in real time.
Three years before fake news became an ominous catch-all, Hernandezs summer 2013 arrest for the murder of Odin Lloyd at his mansion in North Attleborough, Massachusetts a news frenzy scene replayed in the first minutes of Netflixs new series Killer Inside: The Mind of Aaron Hernandez seemed to be just that: unreal. The facts of the case a brutal execution-style murder of his fiancees sisters boyfriend at a gravel pit down the street from his house were irreconcilable with the image of an all-American sports figure. Hernandez, then 23, had just signed a $40m contract with one of the most successful sports organizations in the US, lived with his fiancee and baby daughter, and performed seamless feats of athleticism under the national spotlight every Sunday.
But investigators soon uncovered a strange, violent shadow to the amiable football star: evidence he was responsible for an unsolved 2012 drive-by shooting in downtown Boston of two men, Daniel Jorge Correia de Abreu and Safiro Teixeira Furtado, who allegedly spilled a drink on Hernandez at a club by accident; violent outbursts from his time on the national championship team at the University of Florida, swept under the rug; a former friend who testified Hernandez shot him in the face and left him for dead in a parking lot.
Killer Inside: The Mind of Aaron Hernandez, now available on Netflix, attempts to sew together his double life into a single, coherent narrative, or at least a more contextualized one. The three-part docuseries offers the most comprehensive visual account yet of the Hernandez story, which has inspired by now a library of content, from day-by-day reports at his two trials (he was acquitted of the drive-by in 2017 with the help of the celebrity attorney Jose Baez), to the Boston Globes critically acclaimed podcast Gladiator, which, like the series, examines Hernandezs larger environment and personal history his sexuality, abusive upbringing, massive celebrity and postmortem diagnosis of chronic traumatic encephalopathy (CTE), a degenerative brain disease associated with repeated head injuries. (Hernandez killed himself in prison in April 2017.)
Director Geno McDermott began working on what at the time was a documentary feature on Hernandez in January 2017, before the start of his second trial. His partners on the project, journalists Kevin Armstrong and Dan Wetzel, both executive producers, had been developing a book on Hernandez since his first trial in 2015; Armstrong had been covering Hernandez since his high school days in Bristol, Connecticut. Their initial film, My Perfect World: The Aaron Hernandez Story, premiered at Doc NYC in 2018. But as fascination with the Hernandez case continued and more information emerged specifically, confirmation of Hernandezs closeted sexuality (he publicly dated women and privately, according to several participants in the series, had sex with men) and of CTE McDermott and his team realized the story demanded a longer series. I always expected this to end, he said of the Hernandez saga. And it just never ends. Theres constantly new developments, new books coming out, new people talking.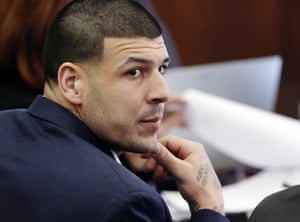 Read more: https://www.theguardian.com/tv-and-radio/2020/jan/15/aaron-hernandez-netflix-documentary