Violent clashes erupt in India following vicious weekend attack on students, women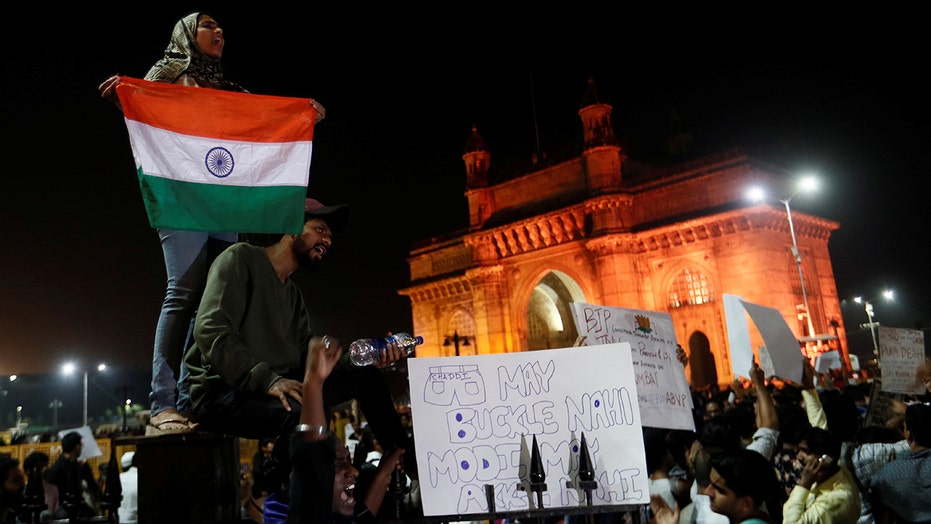 Demonstrators attend a protest against attacks on the students of New Delhi's Jawaharlal Nehru University (JNU), outside the Gateway of India monument in Mumbai, India, January 6, 2020. REUTERS/Francis Mascarenhas – RC2GAE9R168W
DEATH TOLL IN INDIA CITIZENSHIP LAW PROTESTS CLIMBS TO 17
BJP denied it had instigated the clashes and claimed without evidence that the attack was started by the left-leaning students.
JNU is one of India's most prestigious universities and has a history of left-wing activism. Many of the students have protested Prime Minister Narendra Modi and the BJP in recent years and have accused them of trying to stomp out free speech.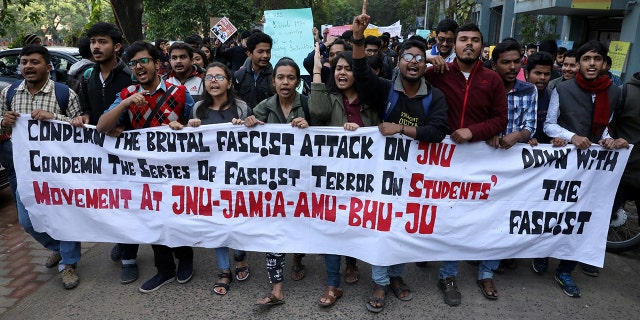 Following Sunday's attack, videos of violence spread quickly over WhatsApp and were broadcast on television, sparking similar protests in Chandigarh, Bangalore, Mumbai, and Hyderabad.
In Kolkata, the scene at Jadavpur University took a disturbing turn as a video showed police forcibly going after nearly 100 students and BJP workers with their iron batons.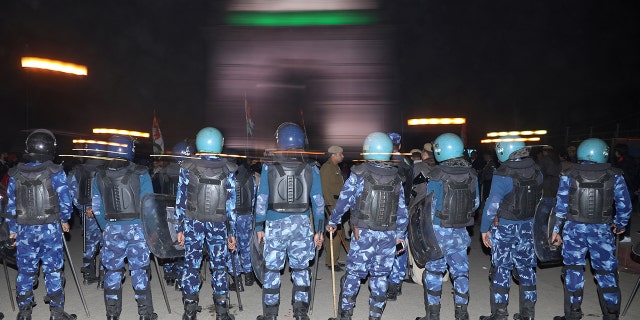 The deputy commissioner of Kolkata Police eventually apologized for the bloodying of students – many of whom were women – and argued that tensions had risen too quickly. After blocking their path for nearly two hours, the students eventually marched on to the local police station to file a complaint against the officers who had beaten the female students.
CLICK HERE FOR THE FOX NEWS APP
Several colleges and universities across the country have been hit by the unrest following Sunday's attack. Despite video footage, no arrests have been made so far in the New Delhi attack.
Read more: https://www.foxnews.com/world/violent-clashes-india-civil-unrest