Top Trump adviser: Republicans have 'always' relied on voter suppression
Adviser Justin Clark, who was heard on tape saying Traditionally, its always been Republicans suppressing votes, says remarks were taken out of context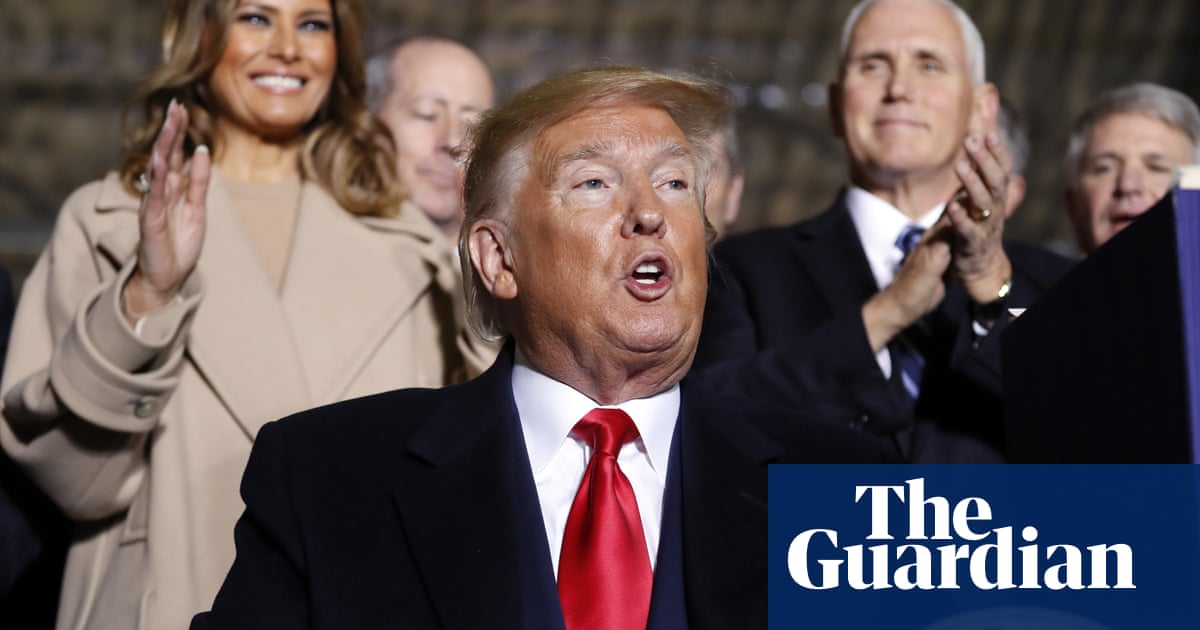 One of Donald Trumps top re-election advisers told influential Republicans in swing state Wisconsin that the party has traditionally relied on voter suppression to compete in battleground states, according to an audio recording of a private event. The adviser said later that his remarks referred to frequent and false accusations that Republicans employ such tactics.
But the report emerged just days after news that a conservative group is forcing Wisconsin to purge upwards of 230,000 people from state voter rolls more than a year earlier than planned, a move that would disproportionately affect Democrats before the 2020 election.
And it came as the latest fund-raising totals showed that the Republican National Committee, spurred by aggressive anti-impeachment fundraising, heads into 2020 with more than seven times as much cash on hand as the Democratic National Committee $63m for the RNC against $8.3m for the DNC, according to FEC filings, Axios reported.
Justin Clark, a senior political adviser and senior counsel to Trumps re-election campaign, made the remarks about voter suppression on November 21 as part of a wide-ranging discussion about strategies in the 2020 campaign, including more aggressive use of monitoring of polling places on election day in November 2020.
Traditionally its always been Republicans suppressing votes in places, Clark said at the event. Lets start protecting our voters. We know where they are. … Lets start playing offense a little bit. Thats what youre going to see in 2020. Its going to be a much bigger program, a much more aggressive program, a much better-funded program.
Asked about the remarks, by the Associated Press, which obtained the audio recording, Clark said he was referring to false accusations that the Republican party engages in voter suppression.
As should be clear from the context of my remarks, my point was that Republicans historically have been falsely accused of voter suppression and that it is time we stood up to defend our own voters, Clark said. Neither I nor anyone I know or work with would condone anyones vote being threatened or diluted and our efforts will be focused on preventing just that.
Clark made the comments on the audio file in a meeting of the Republican National Lawyers Associations Wisconsin chapter. Attendees included the state Senates top Republican, Scott Fitzgerald, along with the executive director of the Wisconsin Republican party.
Audio of the event at a country club in Madison obtained by the liberal group American Bridge was provided to AP by One Wisconsin Now, a Madison-based liberal advocacy group.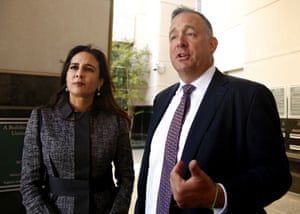 Read more: https://www.theguardian.com/us-news/2019/dec/21/trump-adviser-republicans-voter-suppression