Analysis: Trump has weathered impeachment better than Clinton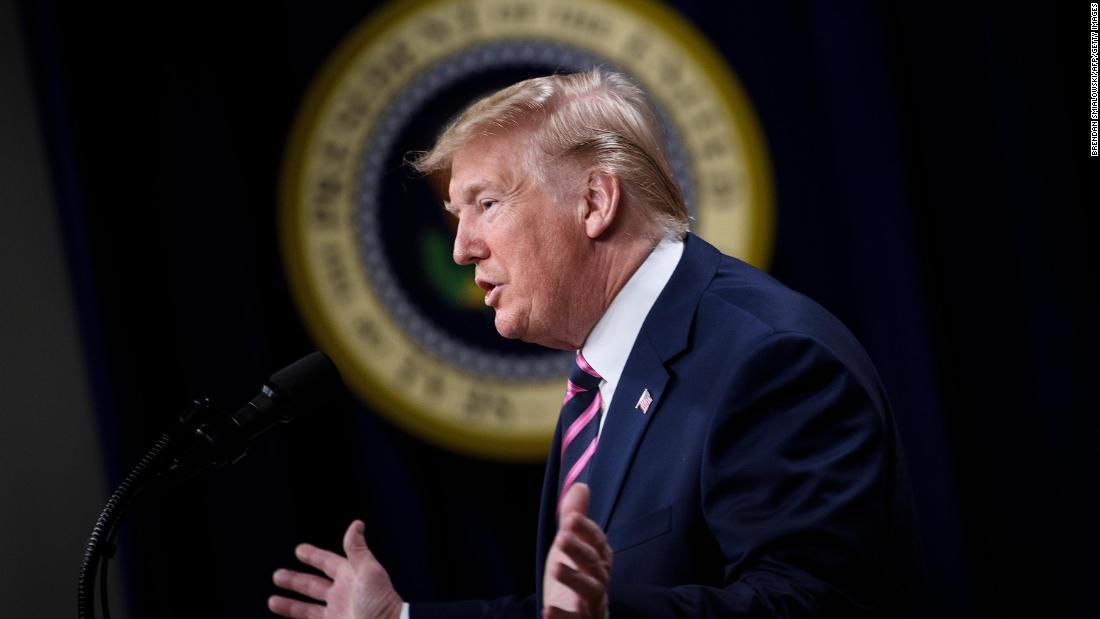 (CNN)First things first: The theme song of the week is the closing credits from Growing Pains.
What's the point: During the course of the Democrats' impeachment inquiry into Trump, analysts such as myself have been making the few historical comparisons we can to judge the current situation.
I'll make the argument, though, that these figures aren't telling the whole story. A look at the net favorability rating changes for Clinton and Trump during their impeachment sagas indicates that Clinton was hurt by impeachment in a way that Trump hasn't been.
Trump's current net favorability rating has remained steady at just south of -10 points over the course of the last few months. By this metric, it appears that the Ukrainian scandal has not hurt him politically.
Compare that to how Clinton fared when the public learned of his affair with Monica Lewinsky and the impeachment drama that followed.
In both
Gallup
and
NBC News/Wall Street Journal
polling, Clinton's net favorability ratings tumbled. Clinton's net favorability rating averaged +25 points in these two polls in the half year leading up to January 1998 (when the scandal broke). Clinton's net favorability averaged just +7 points from March 1999 (after the Senate acquitted Clinton) to December 1999.
To be fair, Clinton ended up being more popular than Trump currently is, even based on net favorability ratings.
Still, that's a drop of nearly 20 points in Clinton's net favorability from when news of his affair broke to after the Senate acquitted him.
The downward shift in Clinton's net favorability ratings stands in direct contrast to his steady high approval rating (in the 60s) and the unpopularity of impeaching and removing him from office. Yet, it's not difficult to conceive that divergent views like this would occur with a sex scandal in which a president was thought to have done something wrong, but not impeachable.
So what do we make of the fact that different measures are telling us different stories about Clinton's and Trump's impeachments? History suggests that, if anything, a president's net favorability rating has been slightly more predictive of his reelection chances than his net approval ratings. According to CBS News polling since 1980, an incumbent's final net favorability rating has been 2 points closer to his reelection margin than his net approval ratings.
Further, there's a case to be made that these lowered net favorability ratings were a factor in Democrat Al Gore's defeat in the 2000 presidential election. Although Clinton had a high approval rating in the leadup to the 2000 vote, his net favorability in an average of polls of the final month of that campaign was just +2 points. Gore would win the national popular vote by a very similar 1 point.
Trump's reelection fate, on the other hand, looks to have been unaffected by the possible impeachment of him. His popularity ratings nationally continue to be subpar, though his net favorability rating in Wisconsin, arguably the most important swing state, is
much closer to break even
. Trump's numbers against his possible Democratic contenders have been fairly consistent, too. He trails the
Democrats nationally
, while he looks like he's holding his own in
Wisconsin
.
It is conceivable Trump becomes the first president ever to see his party win the presidency in the election after being impeached or on the clear road to impeachment (i.e. Richard Nixon).
Read more: https://www.cnn.com/2019/12/15/politics/trump-clinton-impeachment/index.html