Violent clashes continue in India over new citizenship bill
Protests spread to Delhi as BJP government accused of making Muslims second-class citizens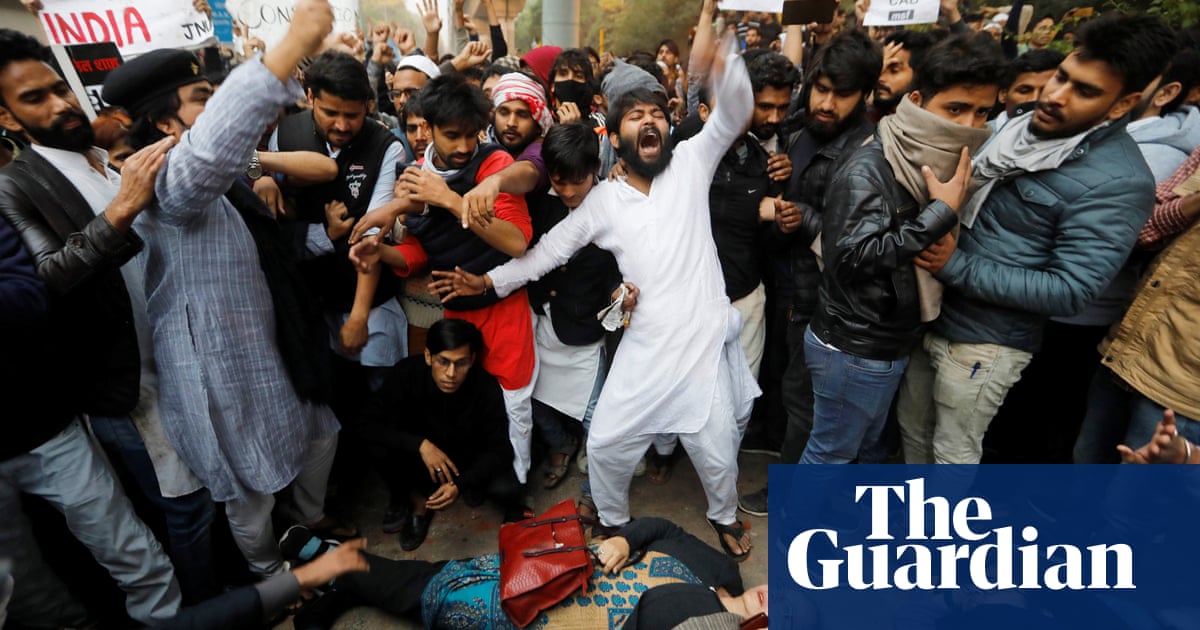 Violent clashes erupted in Delhi amid allegations a new citizenship bill discriminates against Muslims and undermines the secular foundations of India, with protests over the legislation spreading to other regions and prompting Japans prime minister to cancel a visit to the country.
Thousands took to the streets of Assams capital Guwahati for the third day, following the death of two protesters who were caught in police fire on Thursday. The north-eastern state has been the epicentre of the protests against the citizenship amendment bill (CAB).
A 48-hour block on both mobile and broadband internet was implemented, while schools were closed and roads blocked off, as demonstrators set fire to cars and tyres and a 10pm curfew was imposed on the north-east city.
The controversial bill, which was signed into law at midnight on Thursday, has stirred up opposition in Assam and across the country. Under to the new legislation, tens of thousands of Hindu, Christian, Jain, Buddhist and Sikh migrants from Bangladesh, Pakistan and Afghanistan will be allowed to claim Indian citizenship. The same will not apply for Muslims.
Critics have accused the BJP government of passing a law with openly discriminates against Muslims and makes them second-class citizens in India. Many have argued it violates Indias secular constitution and on Friday several petitions were filed in the supreme court on Friday challenging the constitutional validity, including by Congress MP Jairam Ramesh and Trinamool Congress MP Mahua Moitra.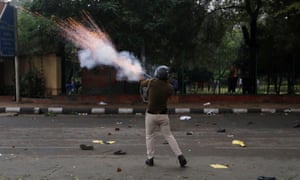 Read more: https://www.theguardian.com/world/2019/dec/13/violent-clashes-continue-in-delhi-over-new-citizenship-bill