Michael Cohen asks judge to cut his prison sentence, says Attorney General Barr is biased against him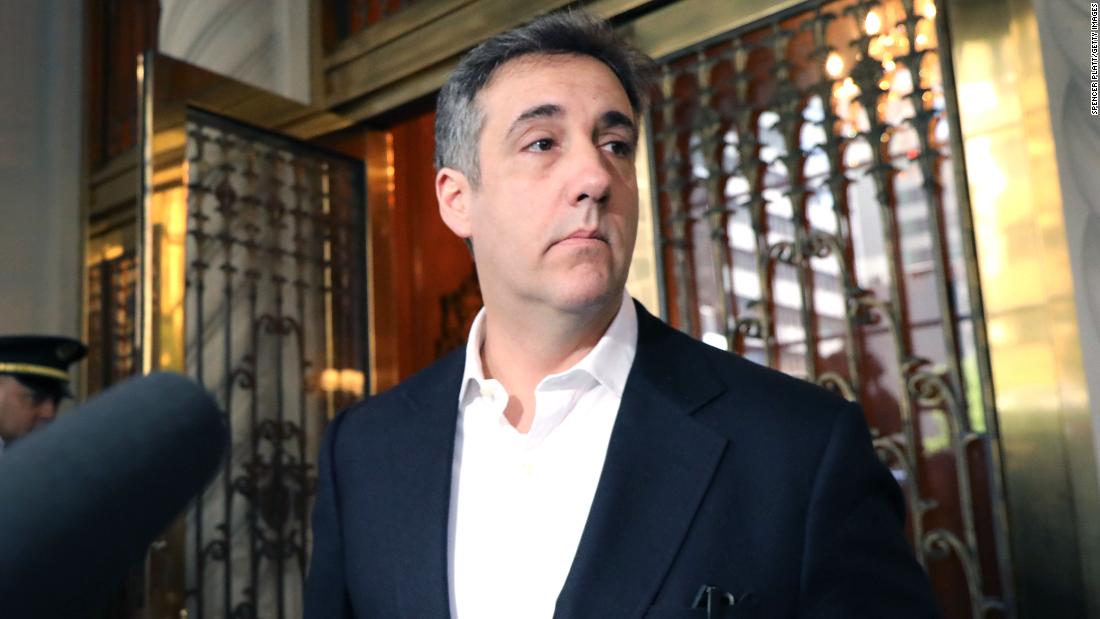 New York (CNN)Michael Cohen, President Donald Trump's former personal attorney, on Wednesday asked a federal judge to reduce his three-year prison term while claiming that Attorney General William Barr and the Justice Department are biased against him.
"This lack of good faith, and disabling conflict of interest," he said, "should not be a barrier to recognizing defendant's substantial assistance to, and cooperation with, the government."
He asks for a court hearing to discuss his request to reduce the sentence to one year and a day or home confinement, as well as community service.
Adler accuses the prosecutors with the US Attorney's Office in the Southern District of New York, who did not support the request and have not agreed to meet with Cohen, of playing a game of "heads we win, tails you lose."
Cohen's attorney suggests the Justice Department, under Barr, is biased against Cohen. "Attorney General William Barr has moved both publicly, and vigorously, to insure he is aligned with President Trump," Adler said.
Cohen has served seven months of his 36-month sentence at a federal prison in Otisville, New York, 70 miles north of New York City. Cohen pleaded guilty in 2018 to nine criminal charges, including lying to Congress, tax fraud and campaign finance violations for hush money payments made to two women who alleged affairs with Trump. (Trump has denied the affairs.) Cohen is the only person to have been charged in connection to the payment scheme.
Cohen faces an uphill battle. Wednesday's filing, known as a Rule 35b motion after a section of the federal rules of criminal procedure, is usually made by prosecutors seeking to adjust a defendant's sentence within a year of sentencing if he or she provided new information that substantially assisted an investigation. The deadline to file the motion is Thursday.
"The refusal to support a Rule 35 is a Trumpian response which should be seen for what it is," Cohen's filing states. "Like Orwell's 'Animal Farm,' some are more equal than others, and anyone who cooperates is a rat."
Barr became attorney general in February, after Cohen had pleaded guilty and was sentenced in 2018.
Cohen's request was made directly to the judge and without the support of federal or New York prosecutors, who Cohen has met with three times to assist their investigation into whether the Trump Organization violated state laws with the hush money. Adler sought a meeting with the US Attorney's Office for the Southern District of New York, which prosecuted Cohen, to discuss his motion but it declined. He also asked the Manhattan District Attorney's Office to weigh in but there is no indication that it has.
Read more: https://www.cnn.com/2019/12/11/politics/michael-cohen-jail-request/index.html