A challenge from China could be just the thing to pull NATO together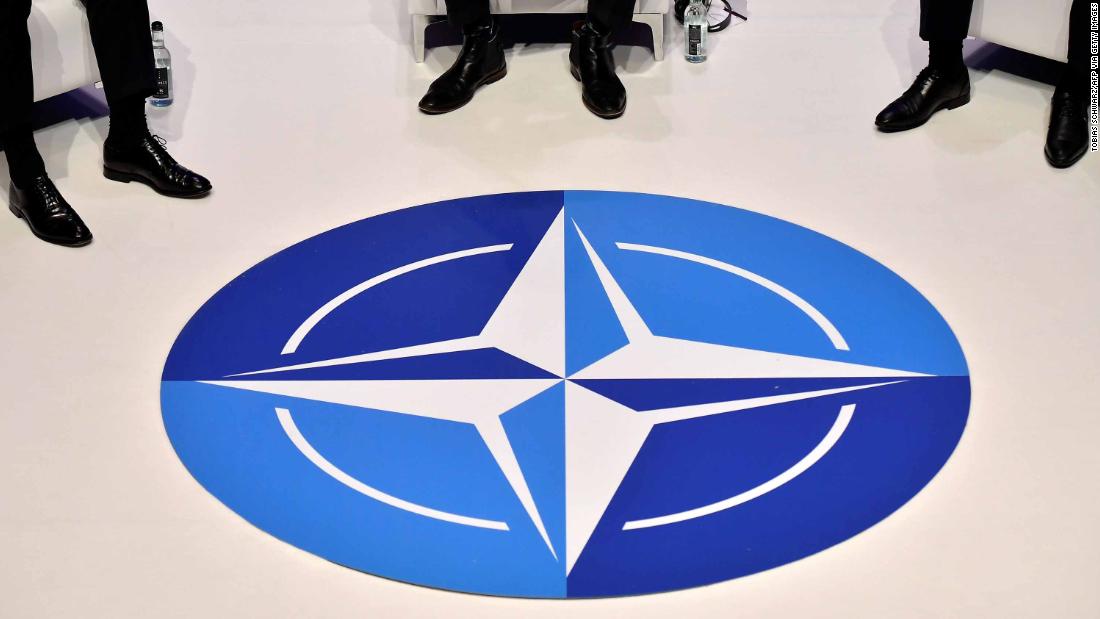 Hong Kong (CNN)The North Atlantic Treaty Organization is looking more disorganized than ever, but a major Pacific rival could help push them back together.
"We see them in the Arctic, we see them in Africa, we see we see them investing heavily in European infrastructure and of course investing in cyberspace," Stoltenberg said of China, adding that this was not "about moving NATO into the South China Sea."
His comments come as a dispute between French President Emmanuel Macron and US President Donald Trump has exposed major rifts in the Cold War-era military alliance.
'Brain death'
"You have partners together in the same part of the world, and you have no coordination whatsoever of strategic decision-making between the United States and its NATO allies," Macron said.
The row has exposed tensions at the top of the alliance, which is dominated by the fiercely pro-European Union powers of France and Germany, and the openly EU-skeptical Trump.
It's also raised questions over what, exactly, NATO is for in 2019, and how much influence members should have over each other's military policy.
NATO was set up to fight the Cold War and push back against Soviet power in Europe, but the USSR is long gone, and whatever threat is poised by Russia today cannot compare.
"Sometimes I hear some saying that it is Russia or China, our enemy," he said. "Is it the purpose of the Atlantic Alliance to identify one or the other as our enemies? I don't think so. Our joint enemy, clearly within the Alliance, is terrorism that's struck our countries."
Destabilizing northern Syria by abandoning the Kurds to Turkey — enabling hundreds of ISIS members to escape custody in the process — is obviously acting against this priority, in Macron's view.
Pacific rival
But while Macron is skeptical about identifying China as an explicit enemy, both he and Trump have called for more action to be taken to balance Beijing's growing power. In his comments last month, Macron suggested Washington was pulling away from Europe just as the continent was facing more pressure from China, while Trump has taken a hard line on China with regard to trade.
If NATO is not obsolete — by no means a settled debate — then
China
is perhaps exactly the type of counterweight it needs to prove its ongoing value to member states.
What policy to take on China
has bedeviled EU leaders
, with some member states, particularly NATO member Italy, happily embracing Beijing's largesse.
NATO
is made up of 29 member states, and numerous partner countries, including several — Japan, South Korea, Australia — who have long sought to balance China's growing regional power. But Beijing has not previously figured in NATO plans, even as it
has evolved
being a "purely defensive organization" since the end of the Cold War.
For his part, Stoltenberg has tried to emphasize that reorienting towards China is not about challenging Beijing in the Pacific (though multiple NATO states and partner countries do just that) but about resisting Chinese influence and aggression in Europe.
Speaking in November
, Stoltenberg said that "we need to better understand the rise of China. And what it means for our security. In terms of opportunities and challenges."
"China will soon have the world's biggest economy. And it already has the second largest defense budget, investing heavily in new capabilities," he said.
"Only in the last five years, China has added 80 ships and submarines to its navy — the equivalent of the whole UK Royal Navy. It has hundreds of missiles with a range that would have been prohibited by the INF treaty. And it recently displayed an advanced intercontinental nuclear missile able to reach the United States and Europe. As well as a new supersonic cruise missile, an assortment of new drones, anti-ship missiles and hypersonic glider," added Stoltenberg.
He made clear that challenges go beyond military: "China is becoming a leader in the development of new technology. From 5G to facial recognition. And from quantum computing to gathering vast amounts of global data."
This year, Washington has urged allies to block Chinese technology giant Huawei from their 5G networks, citing security concerns that the company has consistently denied.
NATO leaders are
expected to sign
a joint statement recognizing the "opportunities and challenges" presented by China. While this language is weaker than some states would want, this could be the increasingly rare area where there is more agreement than discord within NATO.
This growing closeness has largely been driven by Beijing,
much to the alarm of some observers
, but China could also be the thing that pulls an increasingly fraying NATO back together.
Read more: https://www.cnn.com/2019/12/03/asia/nato-china-russia-intl-hnk/index.html