UAW acts to remove its embattled president amid scandal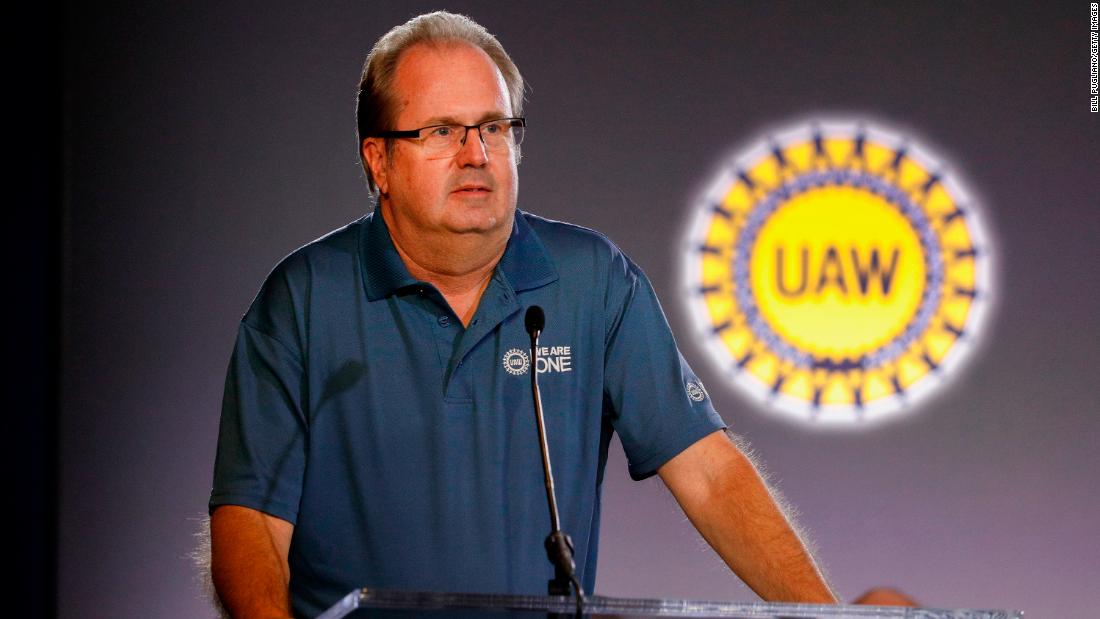 New York (CNN Business)The United Auto Workers union's executive board took the first step Wednesday to remove UAW President Gary Jones from office and expel him from the union.
The Detroit News
has reported that Jones is the individual identified as "UAW official A" in the indictment of another union official, Vance Pearson. Both Pearson and other unnamed unions officials are accused of misusing funds.
Pearson, who has pleaded not guilty to the charges, is the director of one of the union's regions. He has been on leave since the indictment in September. The UAW executive board also moved to remove Pearson from office and expel him from the union on Wednesday.
The UAW has about 400,000 members, according to its most recent annual report. While the strength of most US unions has diminished in recent decades, the UAW remains one of the nation's most powerful.
It recently waged a six-week strike at General Motors that idled the automaker, costing an estimated
$2.9 billion
. But while the union won wage increases from the company and protected health benefits that GM wanted to cut, the UAW could not to achieve key goals of that strike, keeping open
three US plants that GM had decided to close
.
Jones' total annual compensation is $260,243, according to the union's most recent annual filing. Pearson's compensation came to $222,672.
The next step for Jones and Pearson will be a union trial, which will consider the charges against them.
"This is a somber day, but our UAW Constitution has provided the necessary tools to deal with these charges," said UAW Acting President Rory Gamble. "We are committed at the UAW to take all necessary steps, including continuing to implement ethics reforms and greater financial controls, to prevent these type of charges from ever happening again."
Some of the federal criminal charges involve bribes paid to union officials by executives at Fiat Chrysler. Three of of the 10 people who have so far pleaded guilty and gone to prison are former executives of the automaker.
The action against Pearson comes on the same day that
GM
(GM)
filed a
federal racketeering lawsuit
against
Fiat Chrysler
(FCAU)
, charging that it received unfair advantage by bribing union officials, which helped the company lower its labor costs.
The UAW denied that bribery scandal involving Fiat Chrysler affected its contracts with the automaker. Fiat Chrysler called the charges in the suit "meritless" and will fight them in court.
The union action comes on the same day that the
Detroit News
reported that six locals of the union supported an effort to remove Jones from office.
An attorney for Jones did not respond to a request for comment. An attorney for Pearson said his legal team is reviewing and evaluating the documents.
Read more: https://www.cnn.com/2019/11/20/business/uaw-president/index.html