'Disorder and chaos': Trump and Republicans mount furious impeachment fight
A hearing room is invaded, the presidents enemies are scum. A bare-knuckle scrap has begun but will it be enough?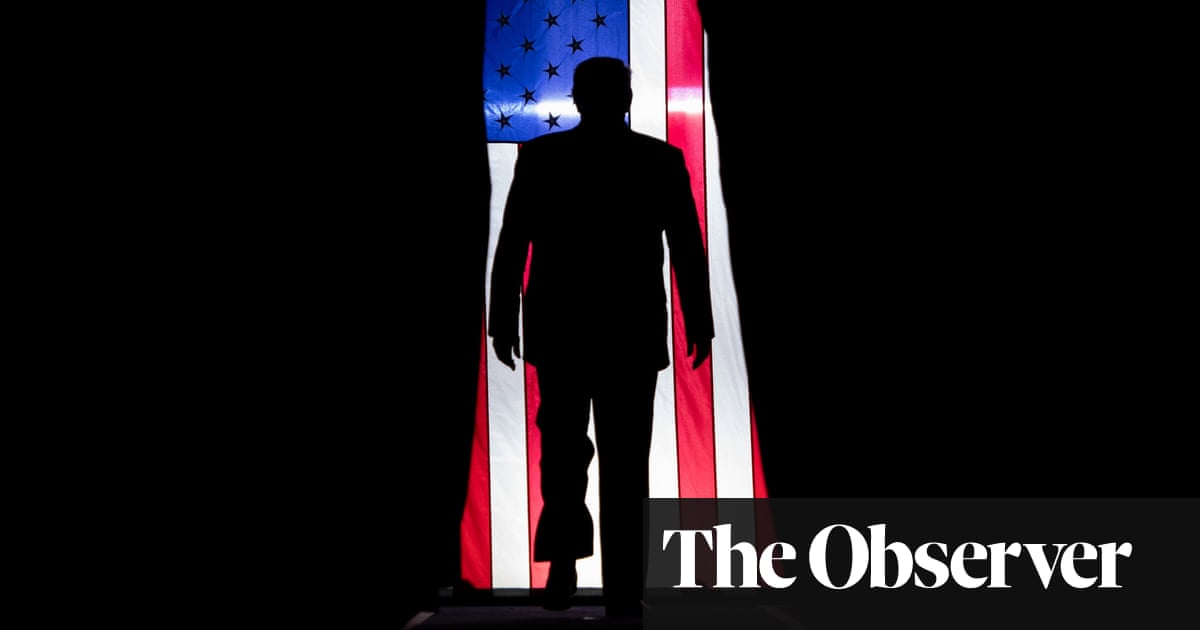 Donald Trump has shown little taste for military adventure. He avoided the draft in Vietnam. He fell out with his once-beloved generals. He stunned the world by pulling troops out of Syria and abandoning Americas Kurdish allies.
But on the political battlefield, the president has shown how he and his allies intend to fight impeachment: with a blitzkrieg aimed at deflecting, distracting and discrediting. What he lacks in coherent strategy, he makes up for in shock and awe. Trump will send in the tanks and take no prisoners.
It appears that most Republicans are still willing to march behind him, not by defending what many see as indefensible the presidents offer of a quid pro quo to Ukraine but by throwing sand into the gears of the impeachment process. With the help of Fox News, they are set to intensify attacks on the legitimacy of the inquiry itself, demonising its leaders and sowing doubt wherever possible.
The great unknown is whether the approach will prove as effective as their efforts to undermine the special counsel Robert Muellers Russia investigation, potentially boosting Trump in the 2020 election, or the case against him will be so compelling that he will be removed from office or defeated at the polls.
Trump is using the same approach he did to subvert the Mueller report: undermining the legitimacy of the messenger, assigning political motives to those who testify and relying on the Fox News firewall to serve up propaganda to his base, said Kurt Bardella, a former spokesperson and senior adviser for Republicans on the House oversight committee.
The difference is that with Mueller we had a lot of time where we didnt know anything. In the impeachment inquiry we are getting a steady stream of new information that is providing context.
House Democrats impeachment inquiry is a month old. Unlike Mueller it has moved at warp speed, subpoenaing witnesses, gathering testimony and building evidence against the president some say makes it inevitable he will be impeached by the House and put on trial by the Republican-controlled Senate.
This week Bill Taylor, the top US diplomat in Ukraine, made the most damning allegations yet about a quid pro quo in which Trump threatened to suspend military aid and the offer of a White House meeting unless Ukraine agreed to announce investigations into political rivals including the former vice-president Joe Biden, a potential opponent in next years presidential election.
Taylor, a respected Vietnam war veteran with half a century of public service, also described an irregular, informal policy channel by which the Trump administration was pursuing objectives in Ukraine running contrary to the goals of longstanding US policy. His evidence reportedly prompted a lot of sighs and gasps in the hearing room.
The backlash from Trump was as swift as it was expected. Since the shadow of impeachment fell, the president has put down a daily barrage of tweets. Responding to Taylor and other members of his own party he sees as disloyal, he described Never Trumper Republicans as human scum.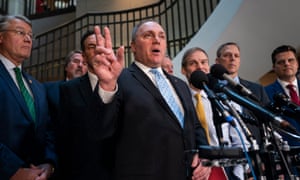 Read more: https://www.theguardian.com/us-news/2019/oct/26/donald-trump-republicans-impeachment-house-senate