Joseph Fiennes: Ive done my bit for society Ive illustrated the patheticness of misogyny
The star of the hit dystopian drama says he doesnt like to equate Donald Trumps politics with the show. But, he adds, sometimes you just have to point out the blazingly obvious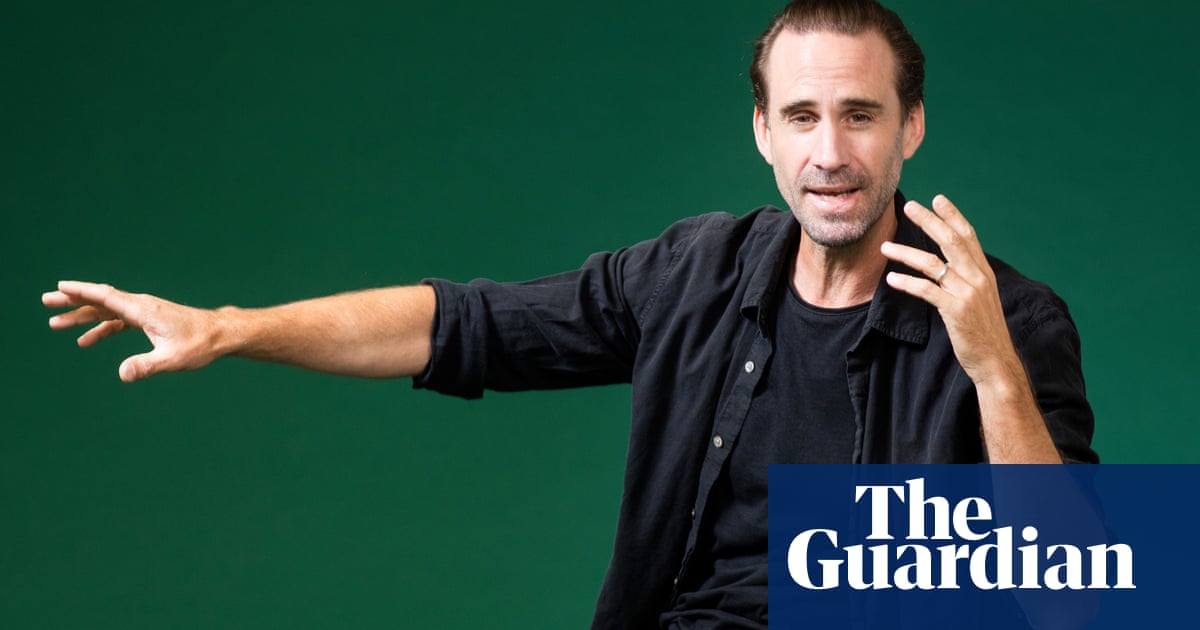 Its alluded to in the novel someday, something will happen to Fred. Quite soon. In a neutral-looking cafe in central London, Joseph Fiennes is talking about the future of his role in The Handmaids Tale. Why, though? I plead with him. Why does he have to die? Its in the novel, Fiennes explains very patiently. Hes got to. Come on, there are some very angry women in red out there.
When The Handmaids Tale first appeared on our screens in 2017, it was a bit like having an anxiety dream about the new politics, your subconscious supplying the sharp contrasts and glorious Technicolor, the brutally formal sexual violence and the intricate dystopian detail. There was a watchful intelligence in all the performances particularly Elisabeth Moss as June/Offred, Fiennes as Fred and Yvonne Strahovski as Serena, his wife which was arresting, and left you vaguely unsettled for a long time after each episode.
The programmes makers understood immediately that they had done something prescient, but played down the political parallels in favour of the idea that this was just great drama that happened to arrive at the same time as Donald pussy grabbing Trump took office in the White House. (Nick Lee, who acquired the show for Channel 4 in the UK, said at the time: Whether the original commissioners at Hulu had read those tealeaves or not, the drama is so compelling and the story so powerful that even without the parallels, it would still be a standout drama.)
Seasons two and three have been even more chilling, and, in a sense, much more literal; partly because the writing has diverged from Margaret Atwoods original and partly because the political context is so much darker. You can feel as if you are watching not a drama, but a public information warning. It repeatedly raises the question: at what point in the totalitarian journey do you run, and when is it too late?
Fienness performance has become commensurately darker; his reading of the state of the real world is also pretty dark. We knew at the start that the previous handmaid took her own life, he says. So I always used that as a basis for how dark that household was. He was pretty dark to begin with. But Fiennes is playing something subtler than just any villain. Really, Fred is pathetic. His voicelessness: that, for me, describes the man. There are brutal acts he didnt command to happen, but he didnt stand up. The last thing I want to do is talk Handmaids and then Trumps administration, but somehow you cant not equate some things. So you look at those Republican leaders who are not standing up, and they are all Fred. It is a fascinating role to be in, acting the human weakness that enables the great disasters of history, as history unfolds before our eyes.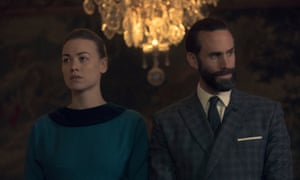 Read more: https://www.theguardian.com/tv-and-radio/2019/aug/12/joseph-fiennes-ive-done-my-bit-for-society-ive-illustrated-the-patheticness-of-misogyny