From Fox to the Sun, battle over Baltimore rages in the wake of Trump's tweets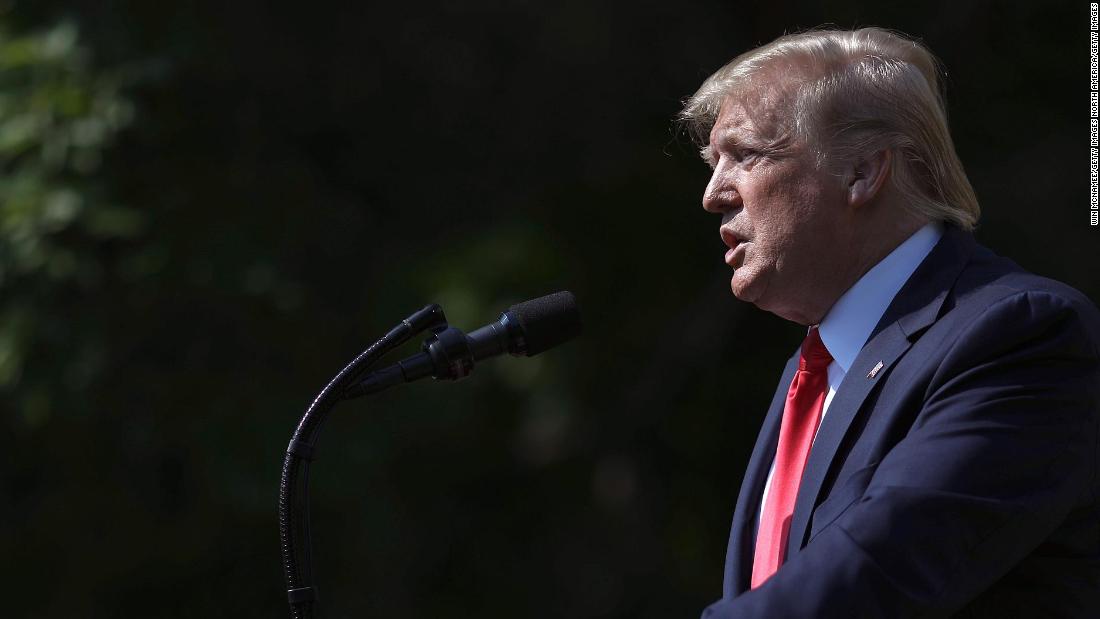 New York (CNN Business)A version of this article first appeared in the "Reliable Sources" newsletter. You can sign up for free right here.
This is the result of President Trump's tweets denigrating Elijah Cummings and his congressional district. Fox's prime time shows were on their default setting — DEFEND TRUMP — with hour after hour of blame-shifting and whataboutism. The hosts and guests ignored Trump's factual inaccuracies and said Baltimore is broken and blamed Democrats like Cummings. Quoting from the graphics on Tucker Carlson's hour: "DEMS HAVE FAILED BALTIMORE." Sean Hannity's hour: "CRISIS IN BALTIMORE." Laura Ingraham's hour: "DEMOCRATS WRECK CITIES, BLAME TRUMP."
But there's one thing missing from most of Fox's coverage: Acknowledgment of the network's role! I always find this to be so strange. Trump will hear something half-true or untrue on "Fox & Friends," he will tweet about it and start a fiery controversy, then Fox will cover it as if the story came out of nowhere. But it came from Fox…
→
Background:
The anti-Cummings attack started with videos from conservative commentator Kimberly Klacik, which were
amplified by Fox
, which inspired Trump to lash out…
Do you think Baltimore is thankful for Trump's "attention?"
"My father is right," Eric Trump said on Hannity's show.
"Quite frankly," the son said, "he's brought more attention to Baltimore in the last 72 hours than Elijah Cummings has brought to Baltimore in a very long time."
Is this supposed to be a twist on "all press is good press?" All attention is good attention?
Hearing from residents
In interviews with numerous news outlets, residents have expressed resentment toward Trump for his insulting tweets. Remember, he said "no human being would want to live" in a diverse district of 700,000-plus people. His focus was on west Baltimore, because that's what Fox showed him.
Monday evening's lead story on the Baltimore Sun home page was titled "West Baltimore residents say Trump tweets do nothing to help solve difficult issues."
"People here say that even if their city has its struggles, Mr. Trump has lost his right to point them out," Sheryl Gay Stolberg wrote.
But the narrative was very different on Fox. A roving correspondent for Hannity's show spoke with residents who blasted local leaders and went easy on Trump.
A new title for Kimberly Klacik
Klacik's videos of ruined rowhomes of west Baltimore inspired the Fox segment that lit up Trump. Fox has been identifying her on air as a "Republican strategist" for more than a year. I noted on Sunday that there's no evidence she has ever been employed as a strategist by a campaign. I asked her for examples, and she declined to provide any. On Monday,
she told Ingraham
that she "volunteered on two campaigns," and didn't say which. I noticed that the on-screen graphic said "independent journalist" instead of "GOP strategist."
What this is really all about…
The NYT's Maggie Haberman, citing two people close to Trump,
said
"he is angry that his government-employee relatives were subpoenaed by Cummings' committee…"
Meanwhile, a new example of Cummings' oversight of the Trump admin: "Trump aide submitted drafts of 2016 'America First' energy speech
to UAE for edits, emails show
." That's a headline from ABC, summing up a new report out of Cummings' committee…
FOR THE RECORD
— CNN's Abby Phillip shows how to state the truth plainly in the size of a tweet: "Trump is not hiding that his campaign will be about white grievance. Putting black and brown people against his white supporters. To channel Chris Wallace: this isn't reading between the lines, it's literally written in plain English." (
Twitter
)
— Michael Calderone's latest: "Some journalists of color are growing increasingly vocal in their push for media outlets to take race head-on in political coverage — and they are publicly highlighting the ways they say Trump's words and the semantic debates over whether to call them 'racist' weigh on them personally." (
Politico
)
Tuesday's NYT front page
The NYT's
lead
: "TRUMP BELITTLES HIS BLACK CRITICS AND SEEKS SHIELD." The "shield" reference is explained by the subhead, "MEETING WITH PASTORS."
David Simon's defense of Bmore
Brian Lowry writes: David Simon is no wallflower when it comes to his Twitter account in the best of times, but the Baltimore resident and "The Wire" creator
has been on a proverbial tear
since Trump unleashed his Twitter criticism of Baltimore over the weekend. While one can question the wisdom and value of engaging every random dissenting voice that strays into his feed, it's hard not to follow the writer-producer and former Sun journalist without, at the least,
learning a few new expletives…
"A moral framework is necessary"
"Many of us in the press shy away from talk of morality and moral behavior because we think it will make us seem biased in some way," the Sun's David Zurawik
wrote
after appearing on Sunday's "Reliable Sources" telecast. But with an amoral president — and Trump certainly fills that bill — a moral framework is necessary to remind citizens of how craven some actions of this president truly are. Without that moral context, I fear his craven, cruel and hateful words and acts will become normalized."
Read more: https://www.cnn.com/2019/07/30/media/baltimore-donald-trump-tweets-reliable-sources/index.html