Conflict and insecurity driving spread of diseases like Ebola, WHO chief warns
Deadly outbreak is global wake-up call, Dr Tedros Adhanom Ghebreyesus tells Guardian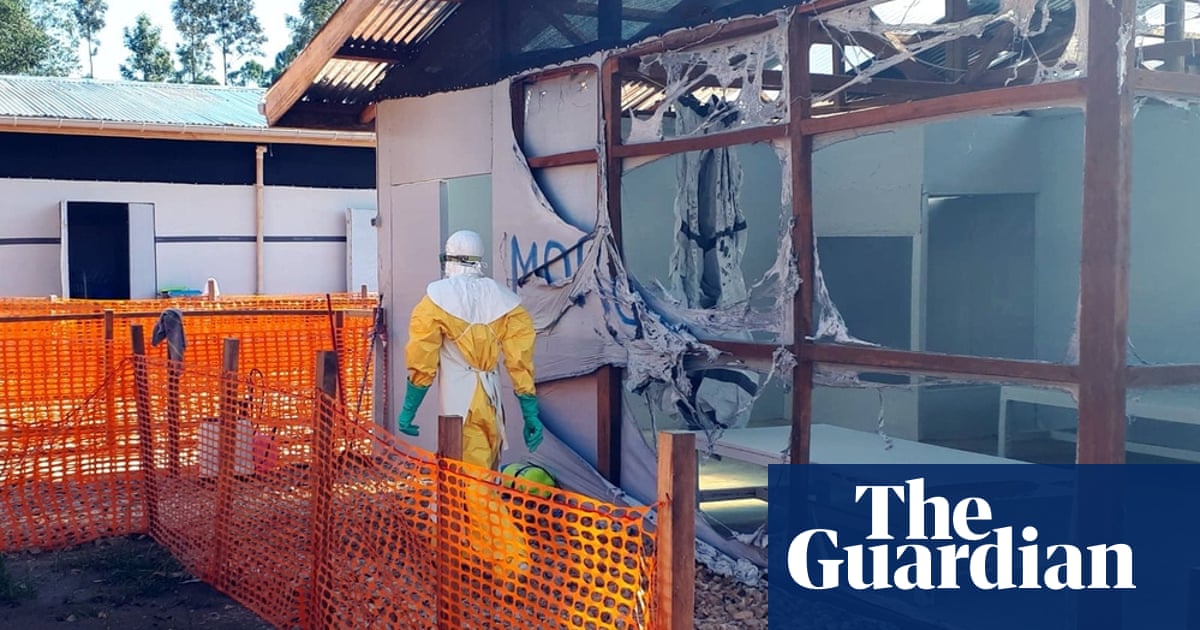 The head of the World Health Organization has called the worlds second worst Ebola outbreak a global wake-up call to the escalating risk of disease outbreaks spreading from conflict areas neglected by the international community.
Only when there was fear and panic in the headlines did the international community put money into responding, said Dr Tedros Adhanom Ghebreyesus. The real issue was a lack of day-to-day funding for preparedness to combat serious epidemics before they become regional or international threats, he said.
Speaking ahead of a new call for funding for the response to the Ebola outbreak, he added: The problem is that [donors] refrain from paying until there is fear and panic. That has to change. We should not be funding by huge amounts when we panic, but should be funding to avoid panic.
Invoking the spectre of Spanish influenza, which killed tens of millions in the aftermath of World War I, he added that international health systems in an increasingly globalised world were only as strong as the weakest link.
In an exclusive interview with the Guardian in Geneva, Tedros added that while he believed the outbreak in the Democratic Republic of the Congo could be controlled in the short term given the right security conditions the virus would inevitably return while political instability continued in North Kivu and Iruri, the provinces at the heart of the outbreak.
Tedros also reiterated his resistance to declaring the current outbreak a public health emergency of international concern (PHEIC). This is despite calls from the British international development secretary, Rory Stewart, during a visit to the city of Butembo, the current epicentre of the outbreak.
I know we can finish this Ebola outbreak, said Tedros, former foreign minister of Ethiopia, who became director general of the UN global health organisation in 2017. But at the same time it can come back because all the [political and security] conditions remain the same.
There are some people who say we need to declare the outbreak as an [emergency] to mobilise resources. Thats really wrong. Resources should be available to prevent needing to declare a PHEIC. Preparedness is the solution, not firefighting.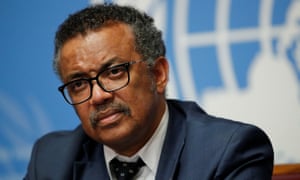 Read more: https://www.theguardian.com/global-development/2019/jul/09/ebola-outbreak-global-wake-up-call-says-who-head-tedros-adhanom-ghebreyesus-congo