Tsipras rallies faithful but Greece is set to reject his radical dream
Charismatic prime minister was once a hero of progressives but is likely to lose election after years of political compromise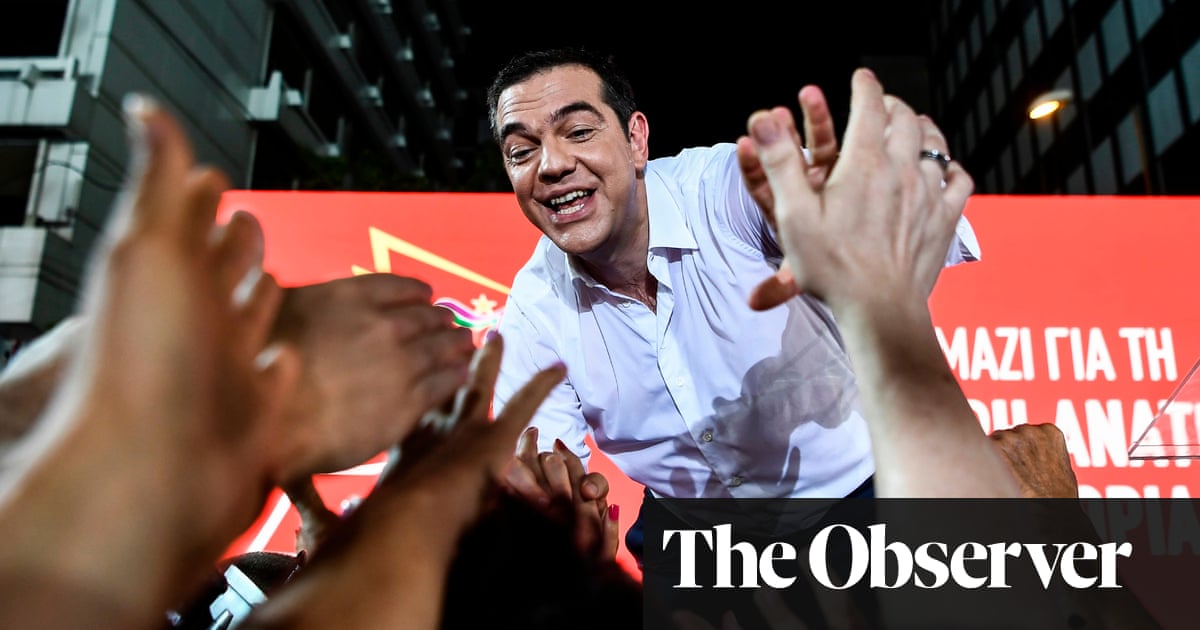 In Syntagma Square, all the way from the grubby marble stairs opposite the Greek parliament down to the bottom of the plaza, people have gathered. Some are holding flags the red, white and purple flags of Syriza, the once-radical leftist party whose leader they have come to hear.
Hip-hop thunders from giant speakers. The air is heavy and hot. An expectant crowd has been kept waiting for over an hour in temperatures turbocharged by massive spotlights. By the time Alexis Tsipras appears, many are sweating profusely. Still they roar their approval. The countdown has begun.
This is the embattled prime ministers main pre-election address in what has been an unusually low-key campaign for the snap poll taking place in Greece on Sunday.
Its showtime, and Tsipras doesnt disappoint. He gives it his all. They think theyve got rid of Syriza, they think theyve got rid of the left, he bellows from a podium that is also encircled by gay supporters waving rainbow flags. Well, the battle is only beginning. We can do it! We can pull off the greatest reversal in history.
Four years on and the charismatic insurgent formerly the hope of progressives and scourge of establishment parties Europe-wide has a battle, as never before, on his hands.
Syriza is on the ropes. The drubbing it received in European parliamentary elections in May emerging 9.5 points behind the centre-right opposition in its first contest at the ballot box since 2015 is being seen as a precursor for a defeat likely to be comparable, if not bigger.
Its been unexpected, conceded Aristides Baltas, a philosopher and former culture minister who helped write the leftists manifesto as a founding member of the Coalition of the Radical Left, or Syriza. Everyones shocked. We are hoping the undecided will change their mind.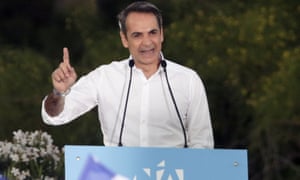 Read more: https://www.theguardian.com/world/2019/jul/07/alexis-tsipras-greece-election-reject-radical-dream