Faith and freedoms: why evangelicals profess unwavering love for Trump
The faithful have been ardent supporters who turn a blind eye to the presidents moral indiscretions in favor of agenda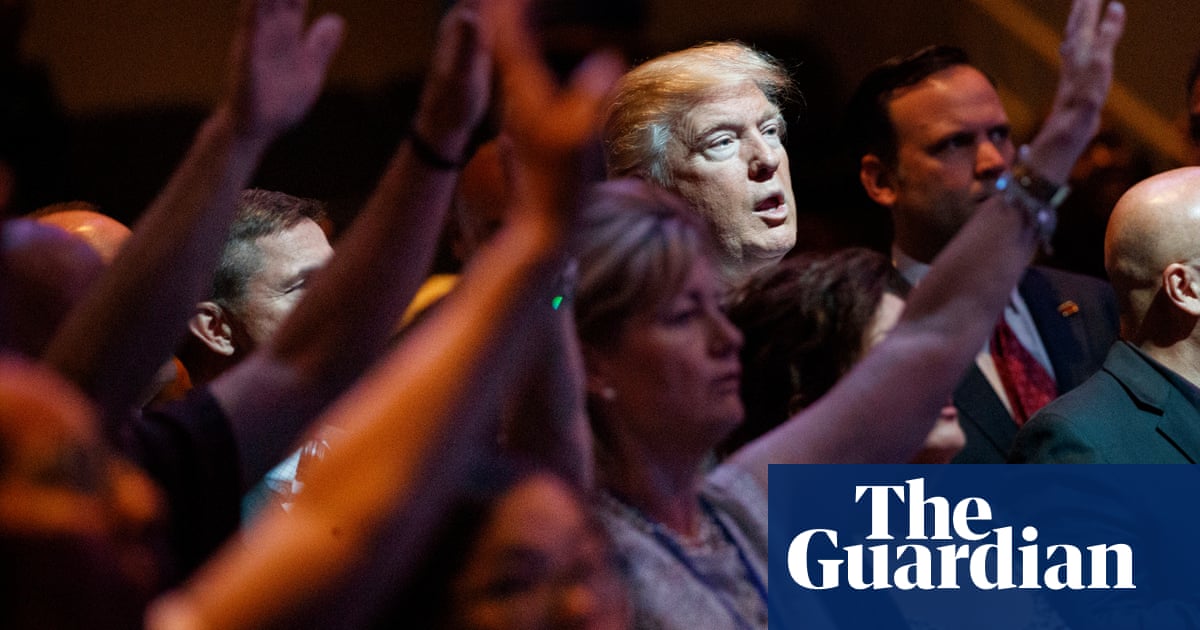 When Donald Trump took the stage last month at a mega-conference for the Faith and Freedom Coalition, the countrys largest organization of evangelical Christians, he was granted an extraordinary welcome by the groups chairman, Ralph Reed.
We have had some great leaders, Reed said, to cheers. There has never been anyone who has defended us and fought for us, who we have loved more than Donald J Trump. We have seen his heart and he is everything he promised he would be, and more.
Real estate billionaire playboy Donald Trump: the most beloved political leader in the history of American Christianity?
For skeptics who see Trump as afflicting societys most vulnerable immigrants, refugees, the homeless, racial and religious minorities, single parents, struggling wage-earners his popularity on the religious right is baffling, a seeming illustration of the hypocrisy at the core of Americas evangelical movement. A minority of evangelicals themselves express alarm at Trumps appeal in their pews.
But none contests the ardor of the evangelical embrace of Trump. When the Trump re-election campaign last week leaked details of its plan to supercharge evangelical support for Trump in 2020, there seemed little reason to suspect the effort would fail.
White evangelical America made up one of the most important voting blocs behind Trump in 2016, said Robert P Jones, chief executive of the Public Religion Research Institute (PRRI) and author of The End of White Christian America.
They made up 26% of voters in the last presidential election and they voted 81% for Trump, Jones said. Weve been tracking his favorability rating among evangelicals since before the election, and it has been remarkably steady.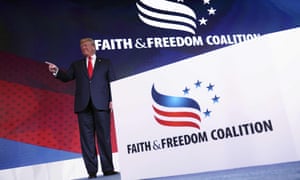 Read more: https://www.theguardian.com/us-news/2019/jul/07/donald-trump-evangelical-supporters