Hong Kong protests: government vows to push ahead with extradition bill
Leader Carrie Lam refuses to withdraw law, which critics fear could be abused by Beijing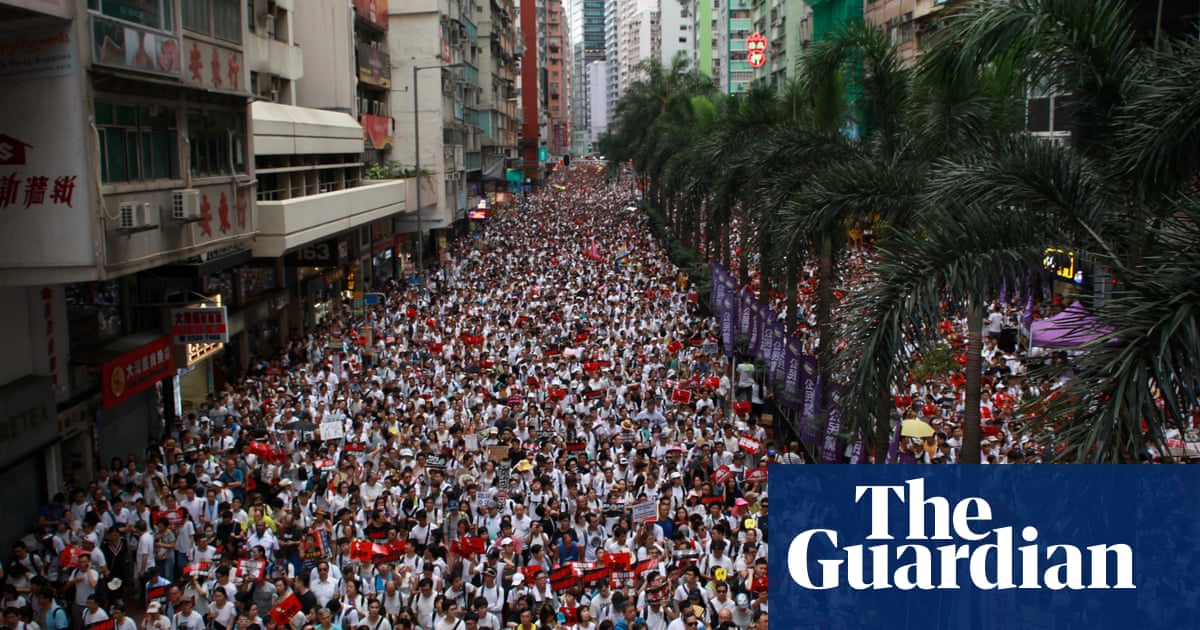 The leader of Hong Kongs government has said she remains determined to pass a proposed extradition law despite a huge protest march against the legislation on Sunday that drew hundreds of thousands of people.
The bill creates a system for case-by-case fugitive transfers between semi-autonomous Hong Kong and regions with which it does not already have agreements, including mainland China.
Opponents of the law say it is being pushed by the Chinese government, and fear that Beijing will use it to extradite activists, dissidents and other political opponents who will end up in Chinas opaque and politicised courts.
Striking a defiant tone on Monday, Hong Kongs chief executive, Carrie Lam, said: This bill is not initiated by the [Chinese] central peoples government. I have not received any instruction. Opposition to the bill was a result of a misunderstanding, she added.
The bills supporters say it plugs existing loopholes and will prevent the city from becoming a bolthole for fugitives. Hong Kongs administration is determined to pass the bill before July, and has pegged its urgency on the case of a man wanted for the murder of his girlfriend in Taiwan.
Hong Kong has to move on, Lam said. Nobody wants Hong Kong to be a fugitive offenders haven.
On Sunday hundreds of thousands of people marched in opposition to the bill. Organisers estimate that 1 million people took part in the march which would make it the citys biggest protest since its handover from British to Chinese rule in 1997 although police put the figure at 240,000 at its peak.
The protests were peaceful until midnight, when police and demonstrators clashed after attempts to disperse some remaining protesters from the area outside the legislative offices.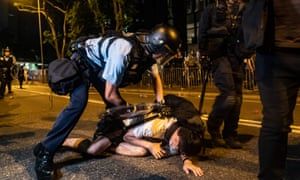 Read more: https://www.theguardian.com/world/2019/jun/10/hong-kong-protests-china-state-media-foreign-forces-extradition-bill