Plastic shower hose pulled from dead dolphin's stomach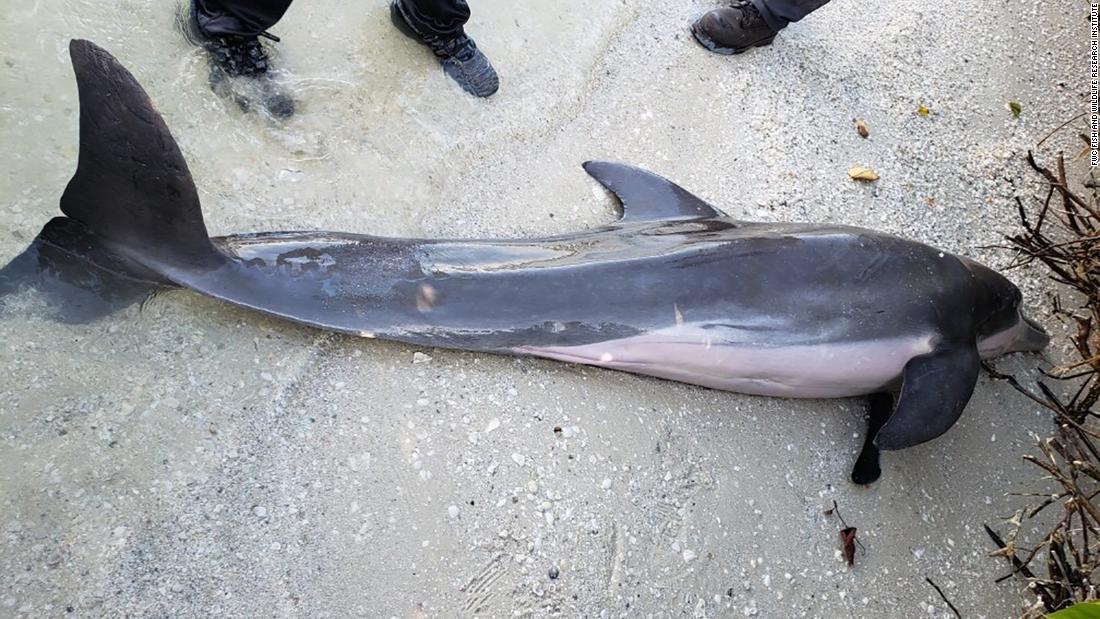 (CNN)Another dead dolphin with a stomach full of plastic was discovered in Florida.
The dolphin was found a week earlier, and during the necropsy a two-foot plastic shower hose was discovered inside the animal.
"Your actions can make a difference – secure and properly dispose of trash, take part in coastal cleanups and share information on how to reduce marine debris with others,"
the FWC posted on Facebook.
The FWC will have samples collected from the dolphin analyzed to determine the exact cause of death.
Read more: https://www.cnn.com/2019/05/22/us/shower-hose-dead-dolphin-trnd/index.html