Wendy Williams Estranged Husband Kevin Hunter Calls Cops After Allegedly Getting Harassed Amid Divorce! – Perez Hilton
Wendy Williams' estranged husband isn't exactly thriving on the heels of
Us Weekly claims Williams' ex had showed up to the home with a U-Haul truck in tow, most likely to move out some of his belongings. S**t is getting real!
As if that wasn't enough, his call was made on an already stressful day for Hunter: hours earlier, it was confirmed he had gotten the ax as an exec producer on Wendy's hit talk show.
As we reported, the soon-to-be exes are hashing out a deal that will include his severance from the talk show as well as dividing the assets from his 22-year marriage with Wendy. So, it's understandable that Kevin wants some peace and quiet in their NJ mansion… while he still has access to it.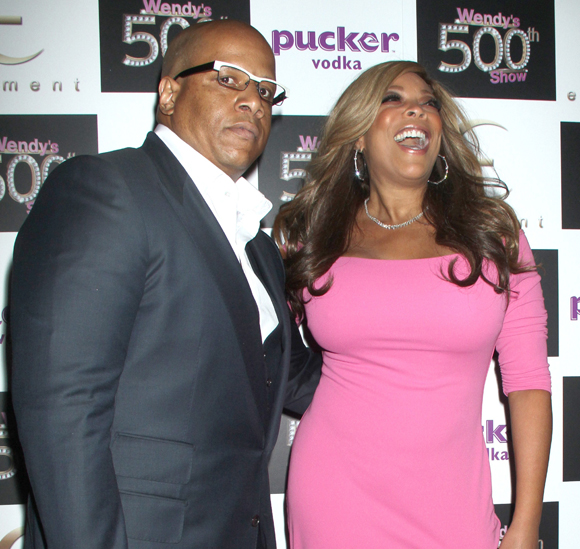 The 54-year-old's former manager has been trying to keep a low profile since the news of the divorce filing broke last week. He did, however, issue a public apology to the TV personality and wish her the best in a statement on Tuesday, in which he alluded to his alleged misdeeds. He told Us Weekly:
"I am not proud of my recent actions and take full accountability and apologize to my wife, my family and her amazing fans. I am going through a time of self-reflection and am trying to right some wrongs… No matter what the outcome is or what the future holds, we are still The Hunter Family and I will continue to work with and fully support my wife in this business and through any and all obstacles she may face living her new life of sobriety, while I also work on mine. I ask that you please give me and my family privacy as we heal. Thank you."
The couple's split came weeks after it was reported that Hunter's alleged mistress, Sharina Hudson, had given birth to their love child. Wendy's future ex has not commented on the baby's paternity, but it's been widely reported that he is the father of the child.
Williams, meanwhile, has very much been living her best life as a newly single woman. Production sources have noted that the former radio DJ seems to have a pep in her step in the days since giving Kevin the boot — romantically and professionally — and is "acting like her old self" again.
Are the karmic scales being restored, Perezious readers? It appears so!
Head over to The Blast to hear Kevin's cry for help.
[Image via WENN]
Read more: https://perezhilton.com/wendy-williams-kevin-hunter-police-call/