'A little miracle': Dutch statesman's diary found 200 years after it was lost
Johan van Oldenbarnevelt chronicled final months before he was beheaded on 13 May 1619
Johan van Oldenbarnevelt is arguably the greatest Dutch statesman, as one of the founding fathers who helped liberate the Netherlands from Spanish rule, but for 200 years the whereabouts of a diary chronicling his final months before he was beheaded has been a mystery.
The prose written over an eight-month period between 1618 and 1619 was last seen in 1825 when a pastor, the Rev Adrian Stolker, studied the manuscript and made a copy by hand to be published for wider dissemination.
But the original leather-bound book, written by Van Oldenbarnevelts trusty servant, Jan Francken, detailing his masters daily refusal to accept that he was doomed for execution, had simply vanished from sight until now, on the 400th anniversary of his execution.
A few months ago a guy who sells antique books made contact with us and said I think I have the original of the diary of Van Oldenbarnevelt, said Lydia Edelkoort, the curator at the Flehite Museum in the Dutchmans home city of Amersfoort. It is a little miracle.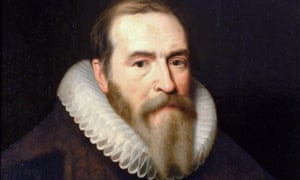 Read more: https://www.theguardian.com/world/2019/may/14/dutch-statesman-johan-van-oldenbarnevelt-diary-discovered-200-years-after-it-was-lost