Russia's Rusal was sanctioned by the US. Now it's investing $200 million in a Kentucky mill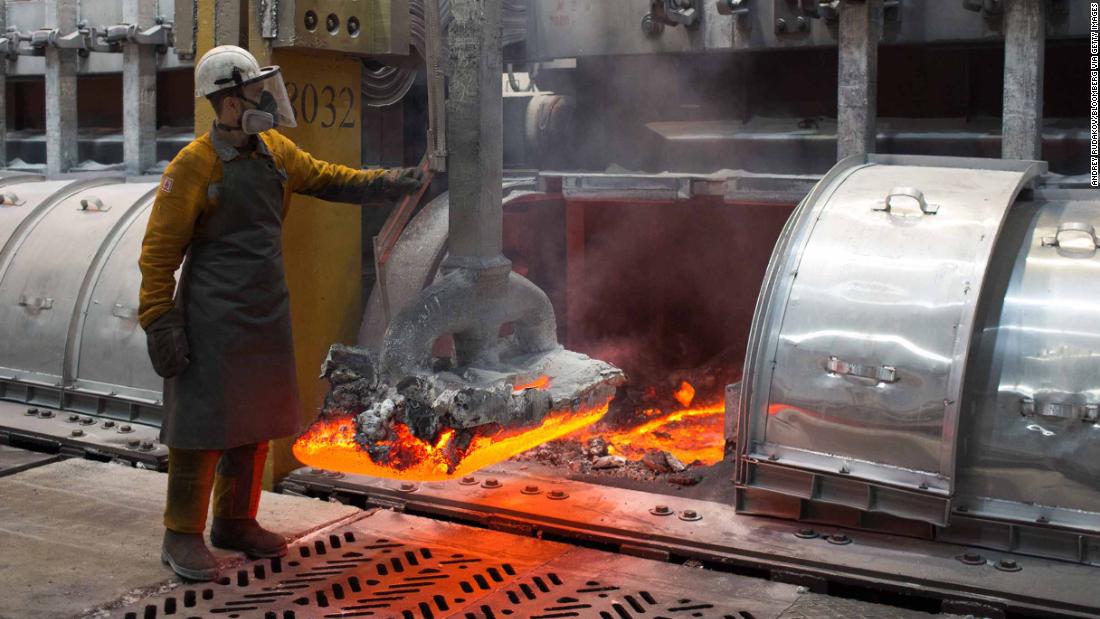 London (CNN Business)Russian aluminum giant Rusal spent most of last year under US sanctions. Now it's pumping $200 million into a new project in Kentucky.
The Russian company will take a 40% stake in the project, which is led by US startup Braidy Industries. The 2.5 million-square-foot plant in Kentucky will churn out metal for the auto and aerospace sectors, according to Braidy.
US sanctions
The investment comes after the US Treasury Department
in January
lifted sanctions on Rusal, En+ Group and another firm with links to Russian oligarch Oleg Deripaska.
The agency said that the companies had undergone significant restructuring to dilute Deripaska's control.
"Treasury sanctioned these companies because of their ownership and control by … Deripaska, not for the conduct of the companies themselves," Treasury Secretary Steven Mnuchin
said
in an earlier statement explaining the decision.
Deripaska, who has close ties to Russian President Vladimir Putin, was targeted by US sanctions a year ago as part of a wider effort by the Trump administration to punish the Kremlin over interference in the 2016 election.
Democrats have objected to lifting sanctions on Rusal and other Deripaska-linked firms that were targeted, with House Financial Services chair Maxine Waters
pressing Mnuchin on the decision
as recently as last week.
Trump tariffs
The Kentucky mill is the type of project that President Donald Trump hoped to support through tariffs on foreign aluminum and steel that were imposed in March 2018.
The Economic Policy Institute, a progressive think tank, said in a
report
in December that the duties on aluminum "had their intended effect."
The tariffs increased production and investment in the United States last year as companies restarted smelters and announced expansions, the group said.
American aluminum production has remained at higher levels in 2019, according to
the Aluminum Association
. The trade group said production rates for the first three months of the year increased 43% compared to 2018.
Yet critics of the tariffs say they have also raised costs for American metal importers, hurting their profits and forcing them to change suppliers.
Caterpillar
(CAT)
said that tariffs may have cost the company over $100 million in 2018.
Whirlpool
(WHR)
said in January that tariffs and higher raw material prices could result in a $300 million hit in 2019.
Read more: https://www.cnn.com/2019/04/15/business/rusal-russia-kentucky-aluminum-mill/index.html