Jenny Lewis: Its scary to share this stuff, but its true
Shes one of the worlds pre-eminent songwriters but Lewis didnt feel she could tackle the subject of her mothers heroin addiction until now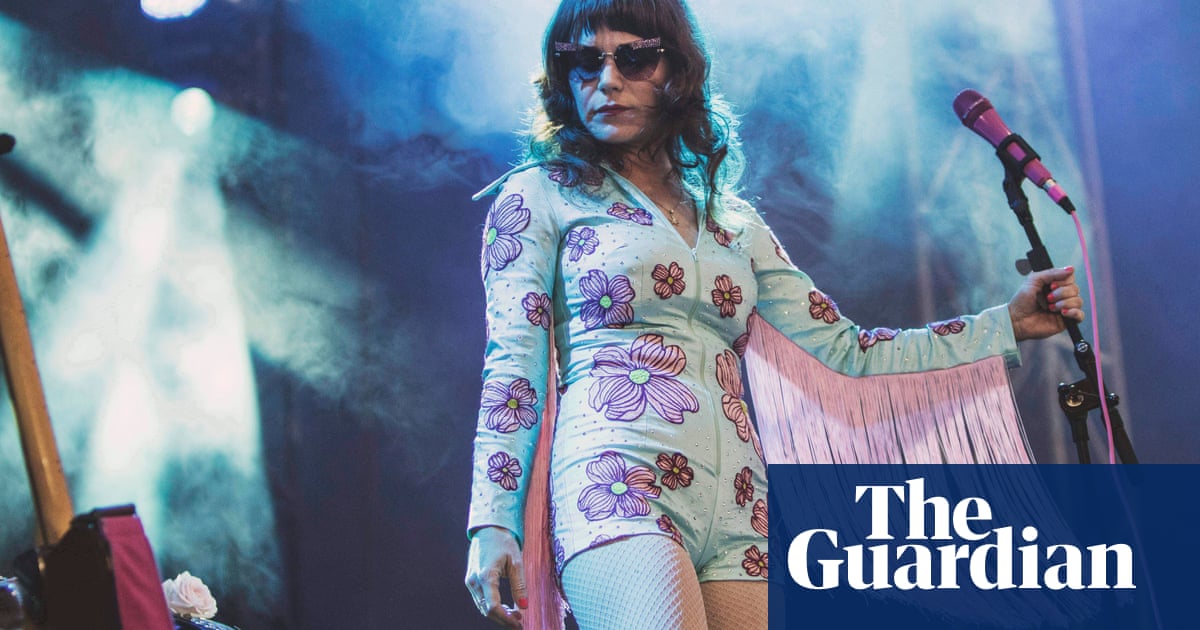 I just had to blab it all out there, Jenny Lewis says, with a sigh. Right at the beginning. First interview. Blab, blab, blab. I regret it, but I put it out into the ether, and maybe Ill learn something.
As Lewis began the promotion for her brilliant fourth solo album, On the Line, she began to talk publicly for the first time about her upbringing. About how her mother, Linda, had been a heroin addict since Lewiss early childhood. About being estranged from her for two decades. About the rapprochement they had in 2017 as Linda was dying of liver cancer caused by hepatitis C. Now shes facing the reality that everyone who comes to talk to her about the record has to ask her about it. So why did she do it?
I guess I thought sharing it might be part of the healing process, she says. And maybe Ive been waiting to talk about it not in public, necessarily. I was waiting for my mom to pass, but maybe I should have waited until my book if I ever get around to writing a book. But this has been my experience, and maybe I do have a little experience, strength and hope to share. Thats the feeling I get out in the world when I bump into people who have been listening to my songs for 10 or 15 years. Theres a warmth and a love and an emotional rawness that I feel, from women in particular. So its scary to share this stuff, but its true.
You can listen to Lewiss music in many ways, for many reasons. You can listen to it for the rawness of her lyrics about real lives. You can listen to it for her wit, the barbs in which the truths are wrapped. You can listen to it for the richness of the music west coast soft rock par excellence, with not a note misplaced and melodies rolling in like breakers on to the beach. She is an extraordinary writer and singer, and quite how highly her peers think of her is evident from the cast list on On the Line Benmont Tench, Beck, Don Was, Jim Keltner, Ringo Starr.
Lewis has been in showbiz for 40 of her 43 years, first as a child actor, before getting into music seriously with the indie band Rilo Kiley in 1998. As she notes, given that she has been performing since infancy, her whole life has been so meta My first kiss was on camera. She buries her head in her hands, and makes mock sobbing noises at the memory of how awkward it was.
At first, she thought hers was a normal childhood, until I started interfacing with other families. Like at sleepover. It would be, Wait a minute, their moms awake? She was eight when she understood that Linda was an addict. But it wasnt a sad realisation. When youre a kid, thats just it.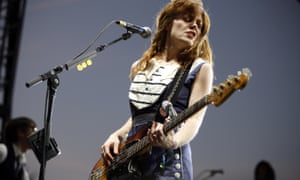 Read more: https://www.theguardian.com/music/2019/mar/22/jenny-lewis-its-scary-to-share-this-stuff-but-its-true