Serena Williams Urges Meghan Markle To 'Stop Being So Nice'
The queen of tennis has told the Duchess of Sussex to ditch the congeniality.
"I'm like, 'How are you?' and she's like, 'No, how are you?' and I'm like, 'You're so sweet, but I'm really asking ― how are YOU?'" Williams told People at an Art Basel event for her clothing line in Miami. "I'm like, 'Meghan, stop being so nice … you're the pregnant one, aren't you supposed to have hormones, why are you so sweet?' But that's always been her."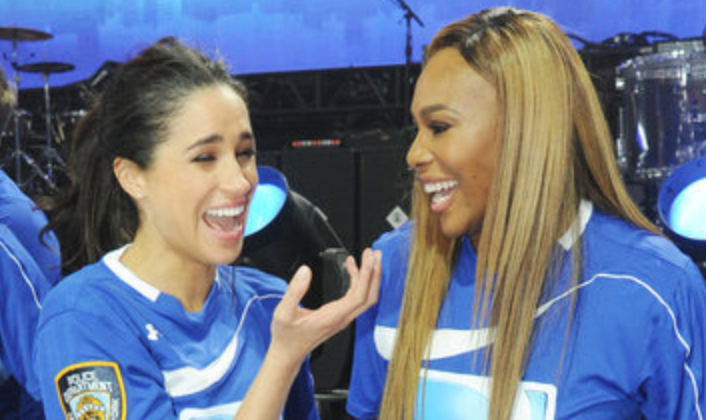 Williams, who has a 1-year-old daughter with husband Alexis Ohanian, said she's counseling Meghan on pregnancy and parenting, but the royal continues to give her more advice.
When it comes to tennis, however, we doubt the duchess could help Williams improve.
However, Meghan did watch Williams lose in last July's Wimbledon final. The duchess reportedly teared up as Williams dedicated the match "to all the moms out there."
Williams and Meghan reportedly met at the Super Bowl in 2010, and, of course, Williams was invited to her pal's royal wedding to Prince Harry in May.
This is one winning friendship.
Read more: http://www.huffingtonpost.com/entry/serena-williams-meghan-markle-stop-being-nice_us_5c0a9eece4b0b6cdaf5edcce