Girlfriend of Colorado man who pleaded guilty to killing family speaks out on 'horrific' act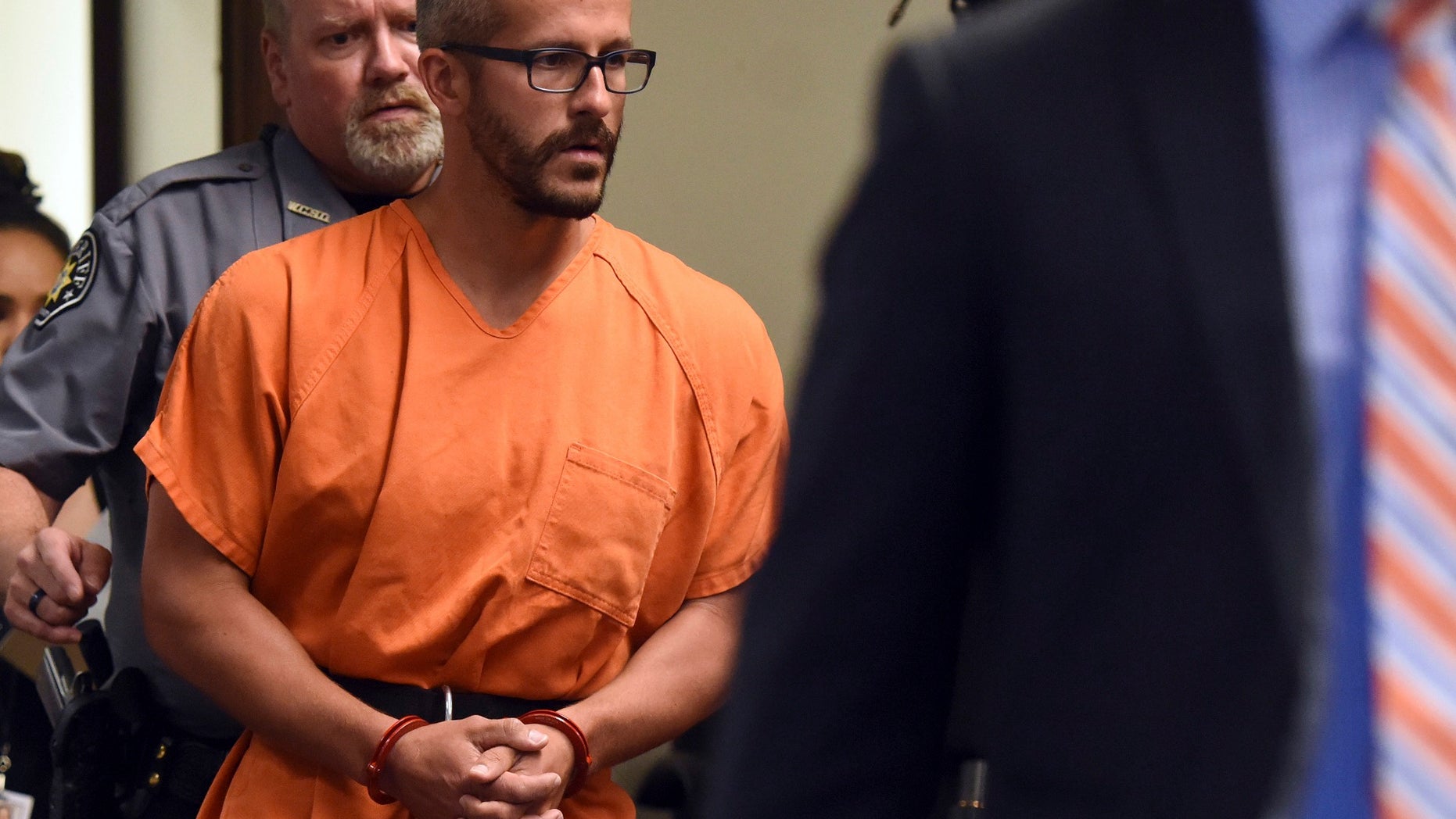 A Colorado woman who was dating Christopher Watts – the man accused of killing his pregnant wife and daughters in August – reportedly labeled him "a liar" during an interview Thursday where she detailed how the two met and began what, unknowingly to her, was an extramarital affair.
Nichol Kessinger, 30, had been dating Watts for less than two months and said she "barely knew him" when his family members disappeared over the summer, she told The Denver Post.
Earlier this month, Watts, 33, pleaded guilty to nine felony counts, including three first-degree murder charges, in the deaths of his wife, Shanann, 34, and two daughters, Bella, 4, and Celeste, 3, prosecutors said. Police have said Watts drove their bodies to an oil site owned by his former employer. The girls' bodies were found submerged in an oil tank, and Shanann Watts' body was found in a shallow grave.
"I don't think there is a logical explanation for what he did," Kessinger told the outlet. "It's a senseless act, and it's horrific."
The woman had reportedly been employed with a contractor for Anadarko Petroleum – where Watts worked – when the pair crossed paths and eventually began talking in mid-June.
COLORADO MAN CHARGED IN MURDER OF PREGNANT WIFE AND DAUGHTERS ENTERS GUILTY PLEA
She described Watts as being "very softspoken" and told The Post that she "believed him" when he said he was the father of two girls and was nearing the close of his divorce proceedings.
Their relationship progressed and reportedly became physical by the beginning of July, at which point Kessinger said the pair spent time together multiple times throughout the week. By the end of the month, he informed her that his divorce was official, the outlet said.
The day that Watts' family went missing in mid-August, Kessinger told The Post that he told her via text that they were "gone," but he seemed calm.
It was only after news outlets began reporting on their disappearance that she reportedly learned the truth.
"When I read the news, I found out he was still married and his wife was 15 weeks pregnant," Kessinger said. "I thought, 'If he was able to lie to me and hide something that big, what else was he lying about?'"
CHRIS WATTS UNDER SUICIDE WATCH ON COLORADO JAIL, REPORTS SAY
When Kessinger later spoke to Watts, he reportedly altered his explanation about his divorce and attempted to veer their conversation to a new subject.
"It got to a point that he was telling me so many lies that I eventually told him that I did not want to speak to him again until his family was found," she told The Post.
She eventually contacted the Weld County Sheriff's Office and divulged the details of their relationship, the outlet reported.
"I just wanted to help," she said. "With a pregnant woman and two children missing, I was going to do anything that I could."
Watts, who was charged in August with his pregnant wife and daughters' deaths, will face three consecutive life sentences for the murder charges; the rest will be "left to the discretion of the court" when Watts is officially sentenced on Nov. 19, the Weld district attorney previously said.
Fox News' Paulina Dedaj contributed to this report.
Read more: https://www.foxnews.com/us/colorado-woman-who-dated-man-accused-of-killing-pregnant-wife-2-daughters-says-hes-a-liar-report