Trump congratulates Princess Eugenie on wedding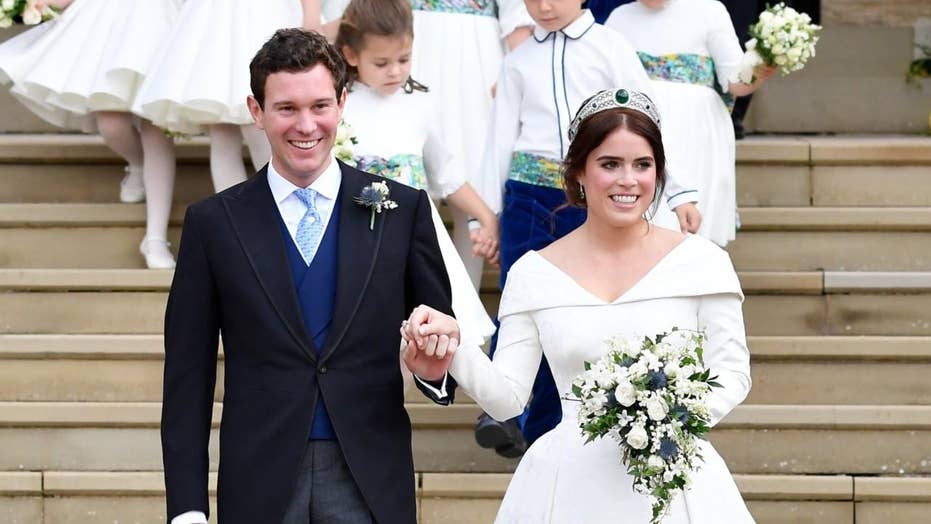 Princess Eugenie of York shows off her scar in her wedding dress on Friday, Oct. 12, 2018.
Eugenie tied the knot to her longtime boyfriend on Friday in front of hundreds of guests at St. George's Chapel in Windsor Castle. The ceremony was followed by the traditional carriage ride through the streets of Windsor and a lunch celebration at St. George's Hall Grand Reception Room hosted by Queen Elizabeth for the couple's 800 guests.
Prince Harry and Meghan Markle also had their royal wedding at St. George's Chapel in May.
Trump and first lady Melania Trump made a charity donation as a wedding gift to Duke and Duchess of Sussex, but did not publicly congratulate them on social media.
Fox News' Morgan Evans contributed to this report.
Read more: https://www.foxnews.com/entertainment/trump-congratulates-princess-eugenie-on-wedding