Russell Wilson finds home from home at Wembley as Seattle crush Oakland | Sean Ingle
The Seattle Seahawks quarterback, Russell Wilson, threw three touchdowns as he led his side to a comprehensive 27-3 win against the Oakland Raiders at Wembley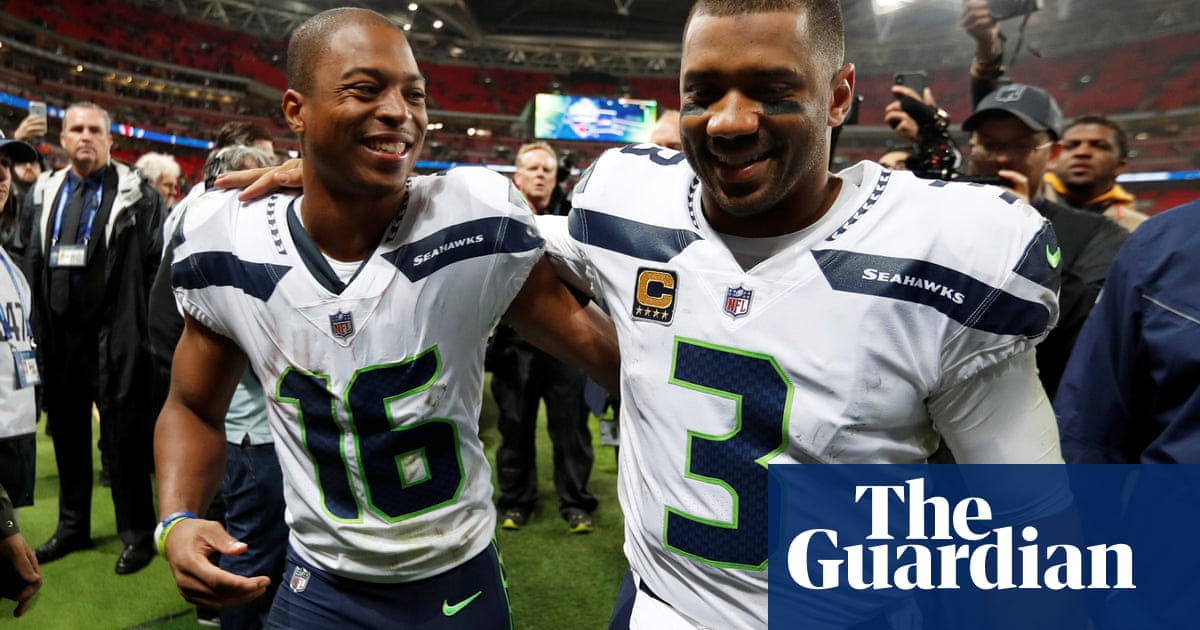 Nearly 4,800 miles and eight time zones separate London from Seattle. Yet for the Seahawks the murk and mizzle of this grey Wembley evening felt like a home from home as they pummelled the Oakland Raiders 27-3.
It rained, a lot, as in the Pacific north-west. And there were large packs of fans in dark blue and lime green jerseys, who shouted SEA! then HAWKS! with ever greater urgency and booed if the Raiders looked like getting something going, which was not often.
To make things even sweeter, Seattle dominated both sides of the ball, with quarterback Russell Wilson throwing three touchdowns and their defence punching holes in the Raiders offensive line at will.
It felt like we were playing at home, honestly, said the wide receiver David Moore, who scored the second Seattle touchdown. The rain, the fans, the atmosphere. It was great.
The Seattle coach, Pete Carroll, agreed. We had a great time, he said, smiling. As we got closer to the game we realised how much energy there was for the Seahawks. And the whole experience was great it made for a special week.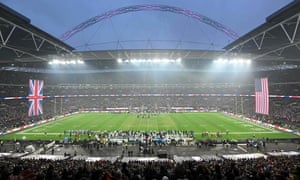 Read more: https://www.theguardian.com/sport/2018/oct/14/russell-wilson-wembley-new-home-seattle-crush-oakland