Activist dies after hunger strike protesting Ganges River pollution, report says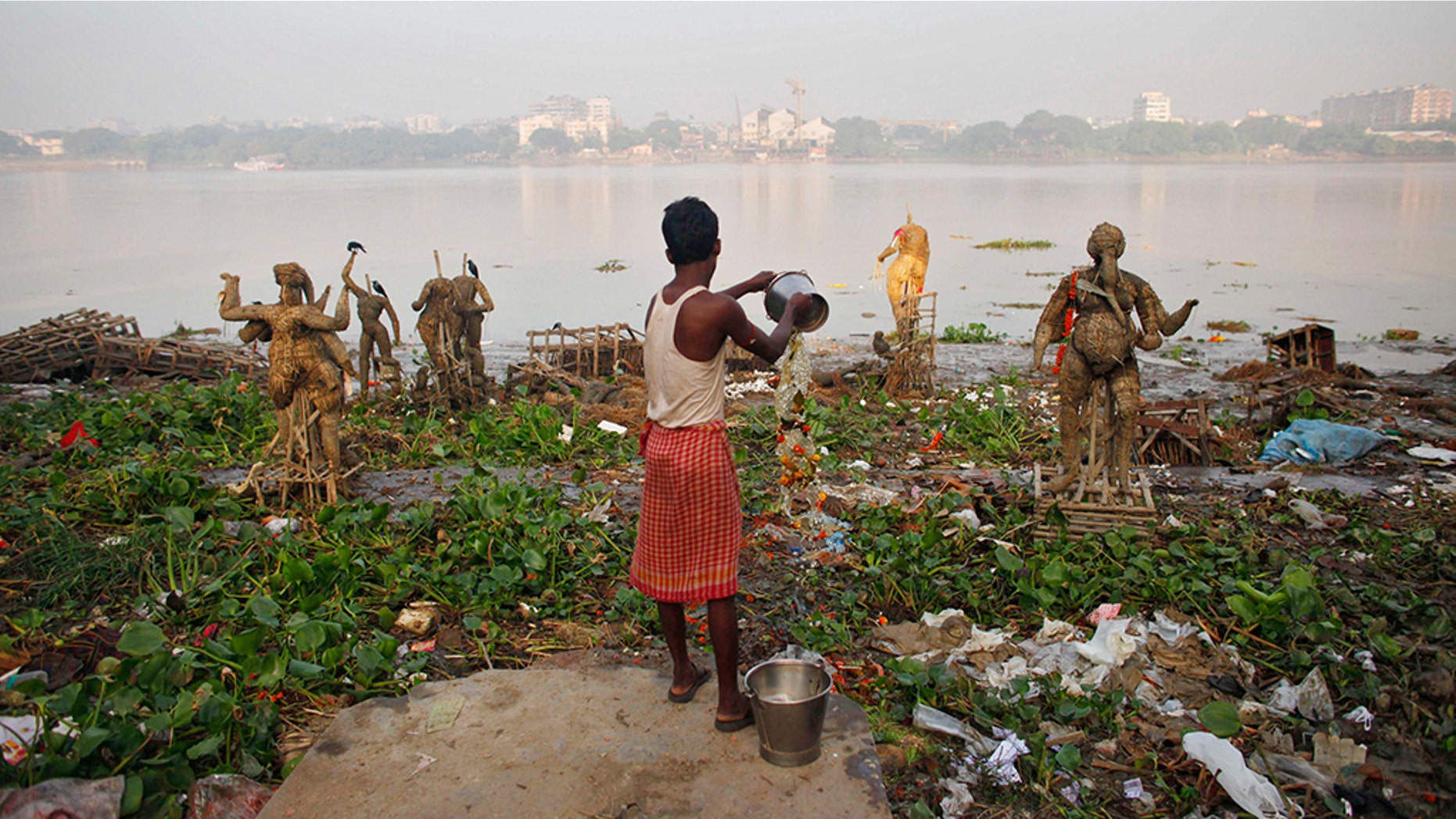 An 86-year-old Indian activist died Thursday during a hunger strike to protest pollution in the Ganges River, Reuters reports.
G.D. Agarwal was more than 15 weeks into a fast that he began on June 22. He was demanding a law to protect the Ganges—India's largest waterway, sacred to Hindus, which is filthy with domestic and industrial waste—as well as the discontinuing of construction of hydroelectrical projects.
Another activist tells Reuters that Agarwal's death "has shut one of the leading voices of criticism of the government on the Ganga pollution."
KANGAROO ATTACKS WILDLIFE CARETAKER TRYING TO SAVE HER HUSBAND
The day before he died, Agarwal was forcibly taken to the hospital after refusing to drink water. Officers reportedly picked him up in the chair he was sitting in as he kicked his legs in protest.
He later died of cardiac arrest, per Reuters.
Read more: https://www.foxnews.com/world/activist-dies-after-hunger-strike-protesting-ganges-river-pollution-report-says